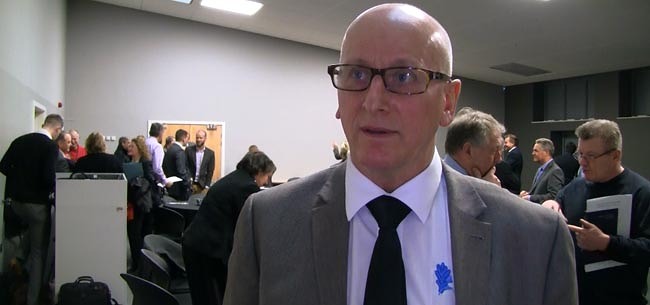 By Martin Walker
One of the region's biggest providers of training in manufacturing and engineering says it is geared up to bridge the predicted skills gap, after the disappointment of a UTC for Newton Aycliffe being rejected.
Ambitious plans to launch an engineering University Technical College on Aycliffe Business Park were announced by Sunderland University last year, in partnership with Hitachi Rail Europe and Gestamp Tallent.
But last month the submissions were rejected by the government, with eight others around the country getting the nod despite the fact there are currently NONE in the North-East.
South West Durham Training (SWDT) was meant to be involved in the submissions, but it's understood the organisation felt the plans didn't complement its operations in Aycliffe, which has been delivering training in County Durham since 1967.
SWDT has now revealed it's in talks with both Hitachi and Gestamp about alternatives, should the UTC plans not be resurrected.
In a Video Interview with Aycliffe Today, Trevor Alley, SWDT's newly-appointed CEO, said: "We were disappointed, as was the rest of the community, that the UTC had been rejected.
"But we're in talks with Hitachi and Gestamp about how, if the UTC doesn't come, we can meet all of its needs.
"We have partnerships with schools and local colleges and potentially universities, so we feel at the core of everything South West Durham Training can help to bridge that gap."
Mr Alley went on: "I'm passionate about Apprenticeships, I was one myself 40 years ago.
"I've worked in education for the last 30 years, but my background was tool-making, with degrees in manufacturing and maths.
"We have very, very good success rates. Our overall success rate is 85% – 12% above the national average. We think we're going places, and we want to take everyone on the park with us."
Click here to see Mr Alley's interview.