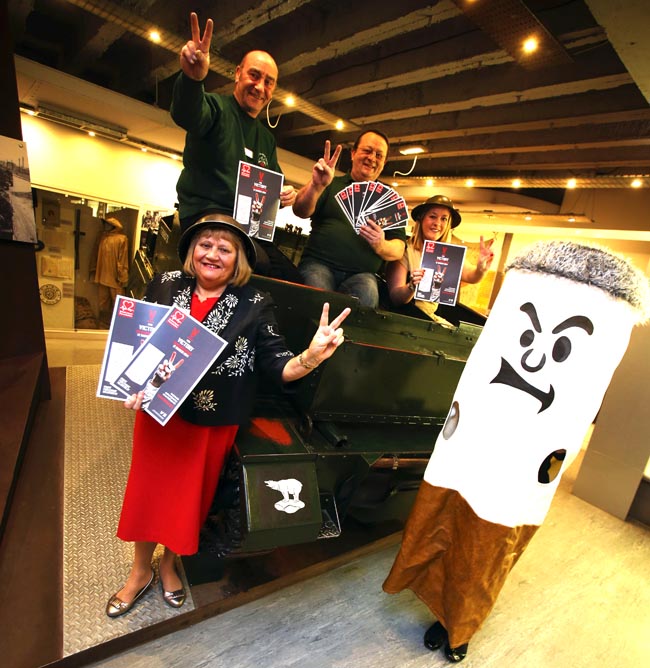 Smokers are being encouraged to declare V for Victory in the battle against cigarettes.
The County Durham NHS Stop Smoking Service is offering people a helping hand to win the war on cigarettes as No Smoking Day approaches.
Team members will be out and about around the county offering help and advice in the lead up to the annual event on Wednesday, 12 March.
They will be visiting a number of locations, including Castledene Shopping Centre, Peterlee, where they will be offering tips on quitting from 10am to 4pm on Monday 10, Tuesday 11 and Wednesday, 12 March.
V for Victory is the theme for this year's national No Smoking Day, with people around the country encouraged to take on the battle against smoking by seeking help to quit.
The campaign is supported by the County Durham Tobacco Control Alliance, which includes Durham County Council.
Cllr Lucy Hovvels, Durham County Council's Cabinet member for safer and healthier communities, said: "Each year, hundreds of thousands of smokers choose No Smoking Day to attack their addiction and take a stand against cigarettes.
"The County Durham NHS Stop Smoking Service is there to help people to do this. Using the service is far more effective than using just willpower alone and the team are more than happy to welcome back anyone who has used the service before and wants to try quitting again."
For help and support to stop smoking, contact the County Durham NHS Stop Smoking Service on 0800 011 3405.