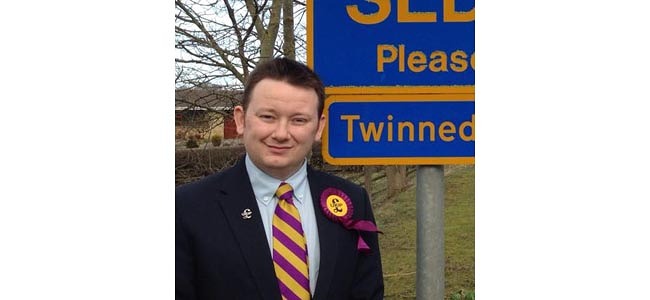 By Martin Walker
The UK Independence Party candidate for Sedgefield has slammed Labour-controlled Durham County Council for enforcing a rise in council tax without consulting with the public.
Like many local authorities, DCC opted to increase council tax by the threshold figure of 1.99%.
Any rise over 1.99% would mean it would have to consult with the public.
And the UKIP candidate for Sedgefield, John Leathley, says it's typical of many local authorities which are controlled by mainstream parties.
"Recently council tax has increased by 1.99% and this is wrong on many levels," said Mr Leathley.
"It may look peculiar to some people but there is a reason why the council tax rise is 1.99%.
"It is that exact percentage because your council decided to raise it without your consultation and that is the maximum they could do so without having to ask you to do it.
"Either they feel it is OK to do that or they know you would not accept it at a higher level than 1.99% given the choice otherwise they would have done exactly that."
Mr Leathley admits the rise isn't exclusive to Durham, but added: "It doesn't matter if it is a Labour or Conservative administration the result is the same.
"Personally I find this type of behaviour typical of the LibLabCon and it goes to show they don't care about you or what you want.
"In hard times they ask more money from you when your living standards and income have most likely not improved.
"This election you need to consider who you want your MP to be. Do you want someone who won't tolerate this kind of behaviour of more of the same. The only chance of change and a voice you have is to vote UKIP."