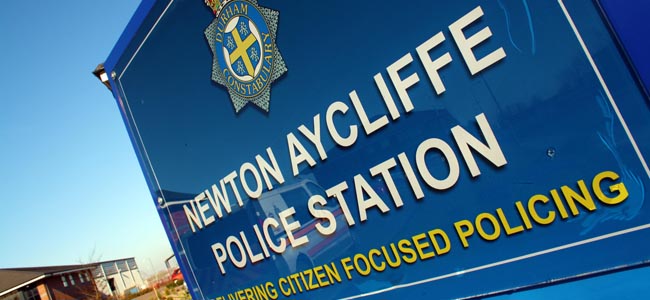 By Martin Walker
Police are warning Newton Aycliffe residents to be extra vigilant after a crime spree in the Woodham area.
As revealed in his blog on Aycliffe Today, Newton Aycliffe Neighbourhood Police Team Sergeant Mark Edwards says a number of recent incidents have been reported between 29th June and 1st July.
A Citroen was entered on High Green during the early hours of the 30th where a garage fob was stolen – no entry had been made into the garage itself thankfully.
Around the same time a blue Vauxhall Vectra was stolen from the driveway of an address in Haslewood Road – it was subsequently found abandoned in the New Shildon area.
An iPodNano 6th Generation was stolen from a BMW at another property on Haslewood Road – also overnight 29th/30th June.
Two Aycliffe males, aged 18 and 19, have been arrested on suspicion of been involved and are currently on bail subject to further enquiries.
"It has to be noted, however, that we are still seeing vehicle owners leaving their cars/vans etc unlocked," said Sgt Edwards.
"This has to stop if we want to reduce crime. Every time you leave your vehicle unlocked you are making the criminals' job easier.
"We all need to think vehicle security because if you don't then your insurance company might and you might run into difficulty when making future claims, in the unfortunate event your car is entered and property taken as a result."
Click here to read Sgt Edwards' blog in full.