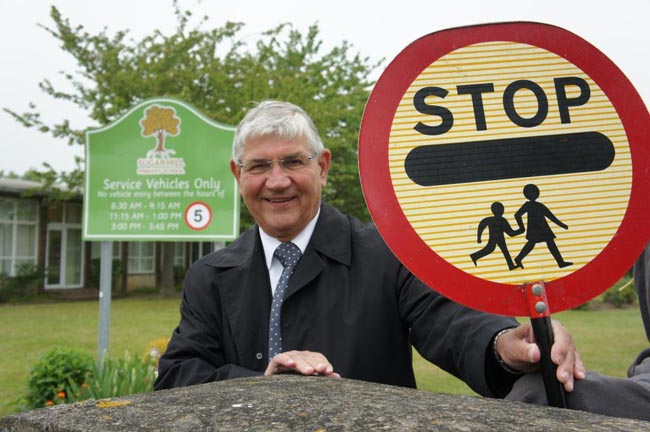 "Watch out and slow down" is the key message from the top police boss, in support of National Road Safety Week this week.
Ron Hogg, Durham's Police and Crime Commissioner, is in favour of introducing 20mph speed limits in the vicinity of local schools, to help keep more young people safe on the roads.
Mr Hogg said: "It is well known that road traffic accidents are the single largest cause of death for children and young people aged 5-25.
"There is growing evidence that the 20mph pilots that have been introduced around the country are showing marked reductions in deaths and casualties.
"I have urged support from Durham County Council in this matter as I am convinced that it would be a hugely effective and relatively cheap method of reducing road casualties around our schools.
"We need to do more to keep our young people safe."
Improving road safety is one of the policing priorities Mr Hogg has tasked the Chief Constable to deliver.
He is also working with partners to tackle other road issues that matter to communities, including speeding, dangerous driving and illegal and inconsiderate parking.