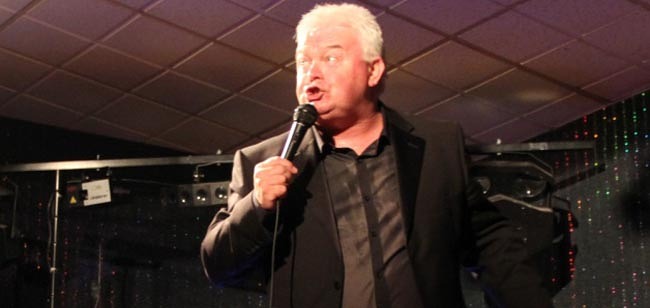 TV comic Terry Joyce will star at a footy fundraising event in Newton Aycliffe on Friday night.
The hilarious 60-year-old, who won a role in the second series of North-East comedy sitcom Hebburn last year, will join the Three Legends at a Pie & Peas Supper in Aycliffe on Friday evening.
Tickets are priced £15 – and are available on the door on the night.
Football heroes Malcolm Macdonald, Richard Ord and Bernie Slaven are set to come to Aycliffe Big Club for the event, which is being jointly organised by the town's Northern League football club and Aycliffe Juniors FC.
Joyce, a well-known stand-up comic and after dinner speaker, has won the North-East Club's Top Comedy performer award on several occasions during a colourful 30-year career.
His TV credits also include Spender, Byker Grove and Supergran, before returning to the screen in December, playing a solicitor in the popular BBC2 sitcom Hebburn alongside Vic Reaves and Chris Ramsey.
With tickets priced just £15, Joyce's appearance at the fundraising do promise to round off a cracking night of entertainment and humour.
"Terry's a very funny, talented comic and we're thrilled to add him to the bill," said Aycliffe FC general manager Dan Lewis.
"The Three Legends will bring some fun to the evening as well as interesting stories from three very different eras of football, while Terry will provide the belly laughs, so all-in-all it should be a really good night and fantastic value for money."
• To buy tickets from Aycliffe FC, call or text Dan Lewis on 07581 784726, or email [email protected]
• To buy tickets from Aycliffe Juniors FC, call Vicky Carr 07717 752594 or email [email protected]