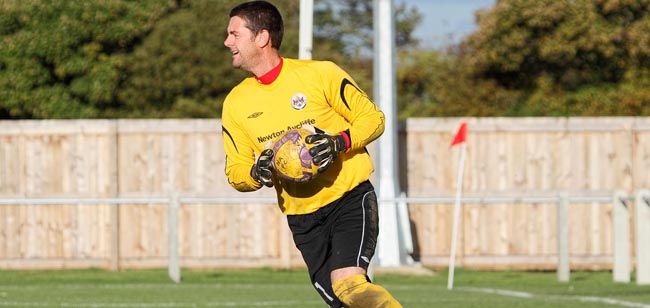 By Martin Walker
Tributes have been paid to a popular Newtonian, who died suddenly at the weekend.
Darren Ablewhite tragically died on Saturday while taking part in a fun run in Liverpool, aged just 44.
The tributes have been led by Newton Aycliffe Football Club, whom Darren played a handful of games including a promotion-winning match against Chester-le-Street in 2011, and fellow goalkeeper Jason Steele, as well as friends.
Aycliffe will be holding a minute's silence before their league game at home to Penrith on Wednesday night.
Chairman Allan Oliver said: "Big Abe was a top, top lad – a laugh-a-minute.
"If you were on the wrong end of his banter, you knew about it. Luckily he left me alone but his craic with Stouty was brutal – he had his life.
"He helped us out a few times in recent years and he never wanted any expenses – he just wouldn't take it.
"Abe was a popular lad and he'll be a big miss."
Secretary Steve Cunliffe said: "I remember when Able played in that game against Chester-le-Street, we had a photographer at the game as we knew we'd win promotion if we won, and Able asked me for some of the pictures from the game as a memento of him playing for his town – that's how proud he was to have played for Newton Aycliffe."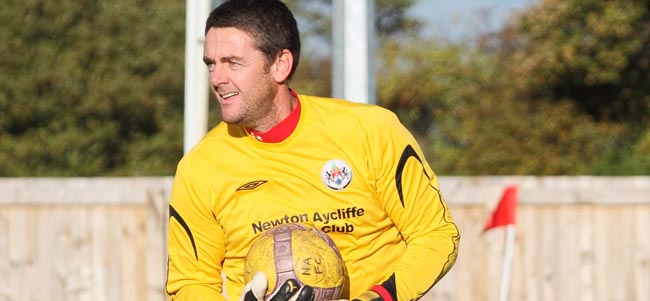 The club's President, Sedgefield MP Phil Wilson, added: "It's shocking that someone so young can die like that.
"My thoughts, and I'm sure the thoughts of everyone at the football club, are with Darren's family and friends at this sad time."
Keeper Steele, currently on loan with Blackburn Rovers, said: "He was a great all round guy who I had the privilege of knowing all my life.
"He's a big friend of the family and he'll be a massive miss to everyone."
One of Darren's big friends, Saul Kennedy, said: "He was a born comedian… an entertainer.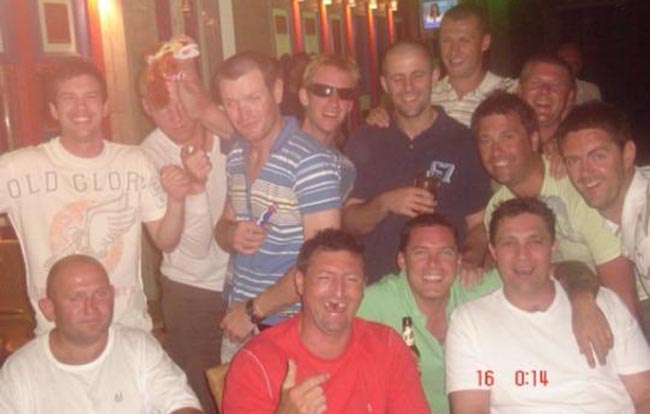 "But he also had a side to him as a friend that made you feel supported. Anybody who knew him will remember how he could make you laugh. Anybody who needed him could rely on him.
"Whenever are wherever the funeral takes place, it'll have to be massive… just like the man's personality and heart."
Saul also posted on Facebook: "The amount of love and respect for the Goalie has been outstanding.
"I'm not afraid to say I've shed a tear. He truly was one of the best blokes I had the good fortune to meet. Good memories at a sad, sad time. Thoughts and prayers to his family and even closer friends."