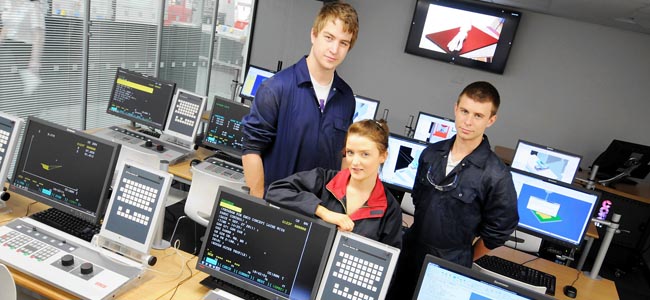 One of the leading training firms in the region is now recruiting potential new Apprentices.
Newton Aycliffe-based S W Durham Training has reported a significant increase in employers looking to recruit an Engineering Apprentice.
Despite continued economic uncertainty, almost 90% of learners enrolled in September last year have now gained employment and moved onto the Apprenticeship Programme.
There are many vacancies which are still to be filled, with toolmaking, machining and welding proving highest in demand employers.
This has led to a new recruitment drive which is under way and learners will be able to commence their training from April or September 2012.
And S W Durham Training will be monthly taster sessions to give potential Apprentices an insight into their programmes.
The new intake is spread across a series of specialist training programmes, which give students a valuable, recognised qualification while gaining hands-on skills and experience, including:
■ Electrical & Mechanical Maintenance
■ Fabrication & Welding
■ Toolmaking/Machining
Charl Erasmus, head of operations, said: "Despite the challenging economic times the engineering and manufacturing Industry is still proving to be a career choice with fantastic opportunities for people of all ages with a zest for success.
"Earning potential is also unrivalled compared to many other sectors. Many of our ex-apprentices have proved what can be achieved, with a few examples including Mike Matthews (MD at Nifco), Stuart Wingate (CEO at Gatwick Airport) and Caraline Robinson (MD at Husqvarna UK) to name only a few."
Monthly taster events are being held allowing prospective learners the opportunity to visit the new world-class centre and speak to experienced trainers to find out the options are for someone looking to be part of a the vibrant, and very rewarding engineering industry.
The taster event dates are on Thursday 15th March (5pm), Wednesday 18th April (5pm), Tuesday 8th May (5pm) and Wednesday 13th June (5pm).
For recruitment advice or to book a taster event contact Kirsty Haden or if you are a business looking to recruit an apprentice please call Jeremy Cannon on 01325 313194.