Those worried about career and job prospects in the wake of lockdown will find a beacon of hope and learning on Aycliffe Business Park.
Communicators Training Associates are based in Technology House but with their classrooms temporarily closed until lockdown is eased, they have returned to their online roots.
After many years' experience in providing online learning, the switch to computers, online lessons, virtual classrooms and delivering courses at a distance has been straight-forward.
This forward-thinking has been key to their success during the pandemic – director Isobel Currie was hoping to plan for the company's 21st anniversary this year, but instead started planning for lockdown, and a change of direction within Communicators.
With the forced absence of space for face-to-face business in the Technology House learning centre, Isobel and her team have launched a new website and online portal and moved their educational hub online, and their preparations have kept tutors and learners ahead of the game throughout the crisis.
Isobel said: "It has been strange not seeing learners in our centre, but we have been busier than ever. Within 48 hours of the government announcement, we turned everything into an online offering and in the week beyond that we had things up and running for learners.
"Now our portal is operational and Communicators has an online home which I looking after learners old and new. We worked round the clock to get that done and we're really proud of what we can offer.
"I'm amazed and overwhelmed at how our learners and tutors have coped. At first I wondered how we would carry on, and I thought learning might be the last thing on people's minds, but so many have said it has given them something to focus on and kept them busy as well as improving their chances to move on when restrictions relax.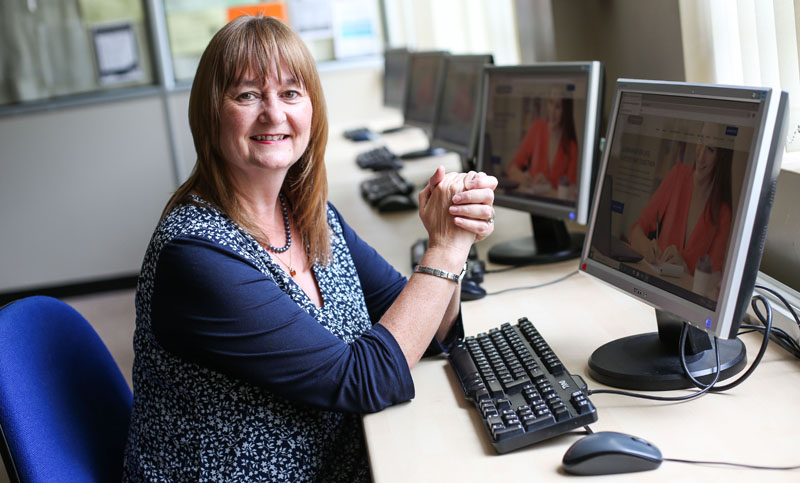 "In our model, we have introduced teaching using virtual classrooms and once people have dipped their toe in the water, they have said it is the just like being in the centre.
"We knew it would work because we have been very successful in the past with looking after learners. It is second nature to us and that's why we were able to do it so smoothly.
"Whist we very much look forward to being able to welcome everyone back into the centre at some stage, we are delighted to be able to continue offering valuable opportunities to anyone who wants to be ahead of the game in improving their skills.''
With so many workers in the region facing an uncertain future as we emerge from lockdown, Communicators Training Associates, who have recently taken on two new tutors, have series of courses through their new-look website and online portal which can offer a new career direction to people.
Among the courses available are English and maths; IT and Digital qualifications, Customer Service and Workskills.
A new e-learning programme in Adult Social Care can lead to nationally recognised certificate and diploma-level qualifications which are sought after in the sector.
Isobel added: "If there are people out there worried about their job prospects, then now is the time to do something about it – we know we can help them learn a new trade or skills and gain qualifications they didn't think possible.
"We want people to get in touch because we have the resources and the courses supported by experienced tutors.
"If you're furloughed, unemployed or in employment and concerned about the future, then Communicators can help you. Learning is easier than ever and we have everything in place – just get in touch."
Learning from home is convenient especially now. If you would like to find out more about how Communicators can help you get a job, chance career or simply gain a recognised qualification email [email protected] or contact 07432542745 or visit communicatorsltd.co.uk