The Conservative parliamentary candidate for Sedgefield in Thursday's general election says he will fight for local authority funding – despite seeing crippling cuts under a Tory government.
Alarming figures, revealed by the independent campaign group Stop School Cuts, show how Aycliffe schools will be even more worse off in 2020 under Tory rule.
Greenfield Community College is the worst example, with a staggering £473-per-pupil cut when compared to 2015 levels, according to the figures.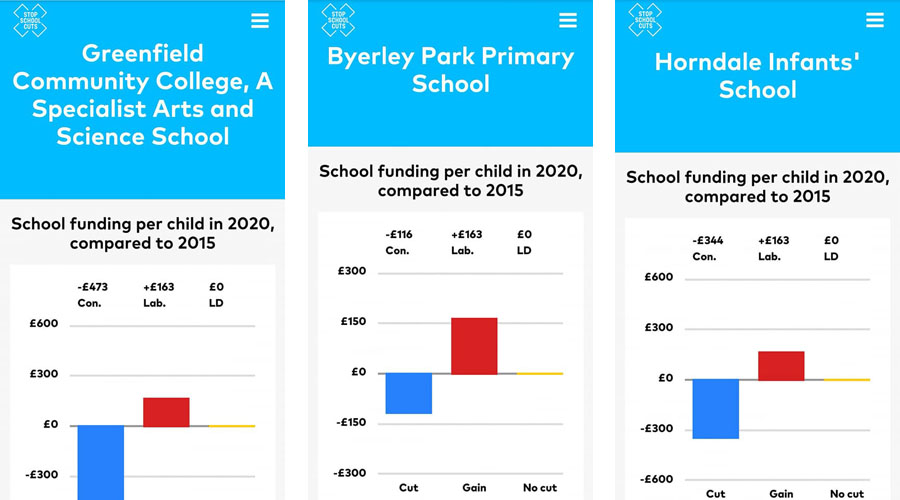 Labour candidate Phil Wilson is the only Sedgefield candidate to have signed a petition supporting Stop School Cuts' campaign.
And despite being asked to get behind the campaign, Conservative candidate Paul Howell – himself a school governor and a councillor on both Durham and Darlington councils – said he needed more time to consider.
Mr Howell  – pictured above (left) with national party chairman James Cleverley – told Aycliffe Today: "I'm not aware of the campaign but I'd never sign up to something like that without being able to give it due consideration.
"I was elected as the Tory candidate very late on, so I haven't had much time to campaign. In a very short time I've received hundreds of emails from various pressure groups and campaigners asking me to offer my support to this campaign and that, but it would be unwise to jump into anything without giving it my proper thought.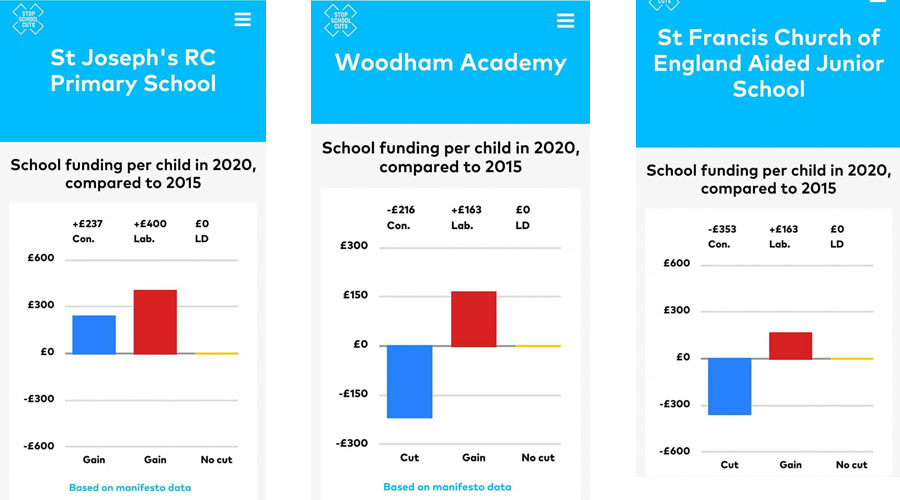 "And my last few weeks have been full-on, campaigning all over the constituency from Wingate to Hurworth and everywhere in between."
Mr Howell, who's a school governor with Horndale primary school in Aycliffe and Ferryhill Station school, added: "It's one of the Conservative Party pledges to increase spending on education.
"I want to fight for more local authority funding and if I'm elected on Thursday that's what I'll do."
Labour candidate Phil Wilson said: "These figures from Stop School Cuts show just how much damage this government has already done to our local schools.
"I can see it when I've visited schools around the constituency – we're seeing increased class sizes, which means not as much quality time for students, and that can have a hugely-negative impact.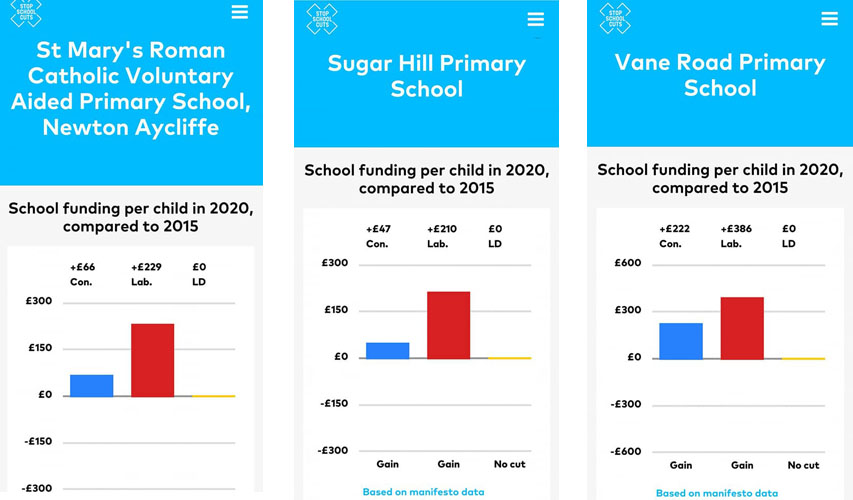 "Only under Labour will we see a stop to school cuts – and only under a Labour candidate in Sedgefield will we see an MP fighting for our local schools."
The figures, which Labour say are supported by the Institute for Fiscal Studies (IFS), are available at: www.schoolcuts.org.uk
Six people are bidding to become Newton Aycliffe's MP in Thursday's election. They are:
• David Bull (Brexit Party) from Suffolk
• John Furness (The Green Party) from Darlington
• Paul Howell (Conservative Party) from Darlington
• Michael Joyce (Independent) from Darlington
• Dawn Welsh (Lib Dems) from Gateshead
• Phil Wilson (Labour Party) from Heighington