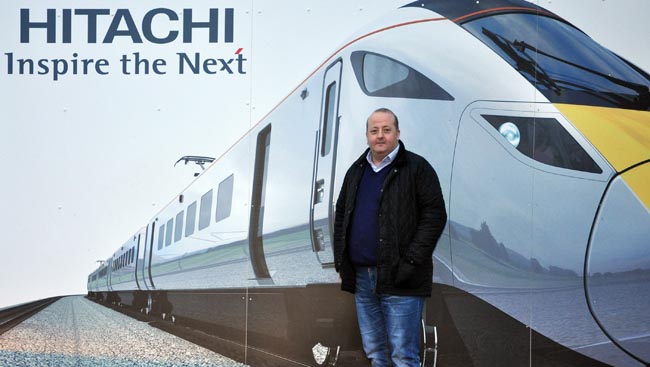 By Martin Walker
The Conservative Party candidate for the Sedgefield seat in this year's General Election has welcomed new jobs figures which claim a drop in the number of people claiming Jobseeker's Allowance in our region.
Scott Wood, a former Army tank commander from Darlington who served in Afghanistan and Iraq on peace and stability operations, is standing to become our Member of Parliament on 7th May.
His party has released figures which claim 1,123 fewer people in the Sedgefield Constituency are now claiming Jobseeker's Allowance compared to 2010, representing a 47% drop.
Mr Wood said: "This means more people in work, with the self-respect and security of a good job and a regular pay packet.
"People are getting off benefits and into work across the North East, with 45,000 more people in work since the last election."
The Tories claim there's now a record 30.9 million people in work, with 1.85 million more people in work since the last election. The employment rate, at 73.2%, is also the highest on record.
In Newton Aycliffe, firms like Gestamp Tallent and Ebac are creating hundreds of new jobs year-on-year, while Hitachi will employ around 730 people this time next year.
Mr Wood added: "1,123 fewer people relying on Jobseeker's Allowance in Sedgefield Constituency is excellent news.
"Alongside the news that wages are rising faster than prices. It's clear that the Conservatives' long-term economic plan is delivering a more financially secure future for families in our area.
"This is happening because we've been working through our plan, backing businesses with better infrastructure and lower jobs taxes to create more real jobs, and fixing welfare so that work always pays.
"These jobs are not insecure or poorly paid. In fact three quarters of new jobs have been full-time and wages are rising. Locally we've seen this working with new jobs at businesses like Hitachi and Ebac.
"Voters in the Sedgefield Constituency will have a clear choice to make in May, in the most important election we've had in a generation.
"Either we stick with the Conservatives' plan which is delivering jobs, so more people have the self-respect and peace of mind that comes with a regular pay packet. Or all that is put at risk by the economic chaos a vote for any one of the other parties would bring."
Now 40, Mr Wood spent two decades serving in the Royal Tank Regiment and Chemical Biological Radiological and Nuclear Regiment, with deployments to Northern Ireland, Afghanistan and Iraq on peace and stability operations.
He opened a restaurant after his return to civilian life last year and is standing against current Labour MP for Sedgefeld, Phil Wilson, in the General Election on 7th May.