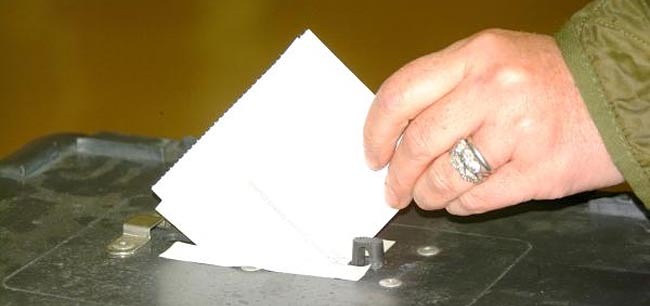 Time is running out for people to register to vote in the forthcoming Police and Crime Commissioner and local government elections.
Durham County Council estimates that around 30,000 households have so far not returned their electoral registration form.
The election for the new Police and Crime Commissioner, who will be responsible for holding the local police force to account, takes place on November 15 while the local council elections will be held in May 2013.
People must be registered to vote by the end of this month (Oct) if they want to take part in these elections.
Colette Longbottom, head of legal and democratic services at Durham County Council, said: "It's quick and simple to do and people have until the end of this month (Oct) to ensure their name is on the electoral register.
"Failing to register not only means people will lose their right to vote, it could also mean they have difficulty with things such as opening a bank account, getting a loan or mortgage or even getting a mobile phone as the electoral register is used by organisations which carry out credit checks."
Households across the county have been sent registration forms which include instructions on how to ensure those eligible to vote are included on the electoral register.
Anyone who does not have a registration form and has not yet registered to vote should contact Durham County Council on 03000 261 212.