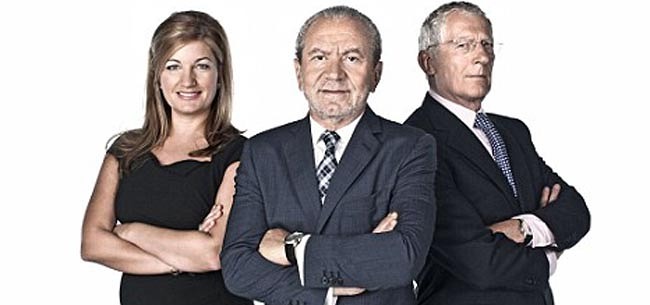 Brodie Millichap picks out this week's highlights…
Five Picks Of The Week
Great British Food Revival: Monday 7pm, BBC2.
Wild deer is on the menu this week as Valentine Warder goes out stalking as he looks to make some tasty venison dishes. Meanwhile, Ainsely Harriott sets about reviving the fortunes of traditional mustards.
Come Dine With Me: Halloween Special: Wednesday 8pm, Channel 4.
The popular culinary show puts on a horror-themed celebrity special in celebration of Halloween. Nicola McLean, Sally Morgan, Alex Reid and Robert Englund star.
Young Apprentice: Thursday 8pm, BBC1.
Alan Sugar welcomes another 12 young business minds as they compete for a chance to get a kick-start in the world of business. The first task sees the youngsters trying to sell discarded clothes to the public.
Homefront: Thursday 9pm, ITV1.
The last episode of the popular drama series sees Claire have second thoughts about her wedding to Pete, leading her to initially call it off. Elsewhere, Sam gets himself into trouble with the military police and Louise visits Joe in the barracks.
The Mentalist: Friday 9pm, Channel 5.
The hit crime drama starring Simon Baker returns for a brand new series this Friday night, with tensions between the CBI and FBI almost reaching breaking point as the team try to cover up the events which lead to Jane's takedown of Red John.
Soap Watch:
Coronation Street sees Tommy and Tina change their mind on Tina being a surrogate mother for Izzy and Gary's embryo. But they are put under pressure to change their mind when Izzy's dad Owen makes the couple an ultimatum.
Emmerdale sees Dan, still reeling from the wedding drama and all the fall-out from it, drown his sorrows and share a kiss with Lizzie. He quickly apologises though, but will it really be the end of it?
Eastenders sees Joey share a kiss with cousin Lauren this week but Lauren quickly pulls back and declares that it all stops now. Will she be right though?