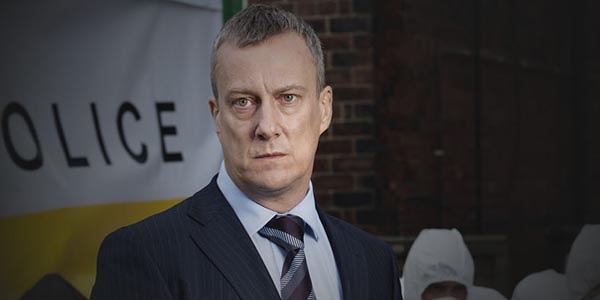 Brodie Millichap picks out this week's TV highlights…
Five Picks Of The Week
Paul O'Grady: For The Love Of Dogs: Monday 8pm, ITV1.
The last of the series sees an upset Paul O'Grady leave Battersea Dogs & Cats home after an emotional seven weeks. The last episode features the comedian teaching sign language to a deaf dog.
Ian Hislop's Stiff Upper Lip – An Emotional History Of Britain: Tuesday 9pm, BBC2.
Last of the series exploring how the British expressed their feelings in the 20th Century. The final episode looks at labour strikes and wartime slogans.
DCI Banks (pictured): Wednesday 9pm, ITV1.
In the concluding episode of a two-part story, the detective breaks the sad news of Roy's death to his devastated parents. Banks doesn't stop their though as he soon returns to the police station, against Morton's orders, to lead the investigation into the murders of his brother and Jennifer Lewis.
Embarrassing Bodies Special: Thursday 9pm, Channel 4.
Special edition of the popular programme which sees the team devote all of their resources and time to cancer. They meet a man who lost half his face to orbital melanoma and meet a father who has been diagnosed with bladder cancer.
Me and Mrs Jones: Friday 9.30pm, BBC1.
Gemma attends parents evening this week and finds herself struggling to take her mind off her son's best friend. Elsewhere, her ex-husband's new girlfriend is catching all the attention at the school play. Comedy starring Sarah Alexander and Nathaniel Parker.
Soap Watch
Coronation Street sees Steve, Michelle, Ken and Deidre all mortified by the news that Tracy is pregnant with Ryan's baby, but what will happen next?
Emmerdale celebrates it's 40th birthday this week with a spectacular series of episodes. There are births, marriages and an untimely death.
Eastenders sees Christian and Syed's happiness at their wedding shortlived as some uninvited guests turn up, but who?