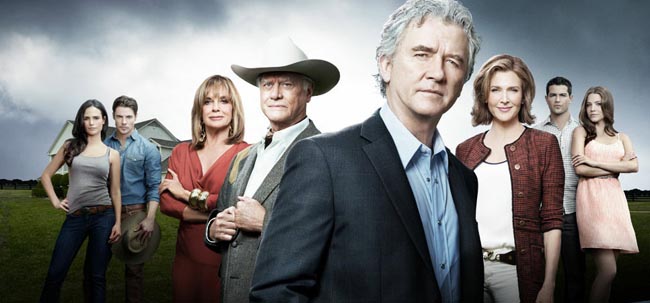 Brodie Millichap picks out this week's TV highlights…
Five Picks of the Week
A Mother's Son: Monday 9pm, ITV1.
The first of a two-part drama, to be concluded the following night, starring Martin Clunes and Hermione Norris. The opening part sees a woman come across some information which seems to suggest that someone in her family committed a murder.
Accused: Tuesday 9pm, BBC1.
The popular drama series goes out with a bang this week as Tina Dakin, a mother of three with an impeccable record, is left standing in the dock. We flashback to several months earlier as more of her past is revealed.
All Star Mr & Mrs: Wednesday 8pm, ITV1.
The gameshow, hosted by Phillip Schofield, returns for a new 10-part series with Patsy Palmer, Nicky Byrne and John Prescott joined by their partners to find out how much they really know about each other.
Dallas: Wednesday 9pm, Channel 5.
First of an updated new series of the popular soap, starring Jesse Metcalfe and Josh Henderson. The opening segment begins with Bobby's son Christopher all set to marry his fiancée Rebecca.
Hilary Devey's Women At The Top: Thursday 9pm, BBC2.
First of a two-part documentary in which Dragons' Dens' Hilary Devey investigates as to why so few women are appointed to the highest position in the business world.
Soap Watch
Coronation Street welcomes the arrival of Stella's mum Gloria this week and she soon announces herself when she slaps cheating Karl around the face. On the basis of her introduction, Gloria could be an interesting character in the coming weeks.
In Emmerdale, Declan asks Katie to marry him this week, but you have to question whether he is making a wise decision.
Eastenders sees the depature of Shirley this week as she is saved from living on the streets by daughter Carly who asks her to come live with her. Shirley leaves with a stark warning to Phil though, as she says: "You ain't gunna get rid of me, keep looking over your shoulder, cos when you least expect it, I'll be back."