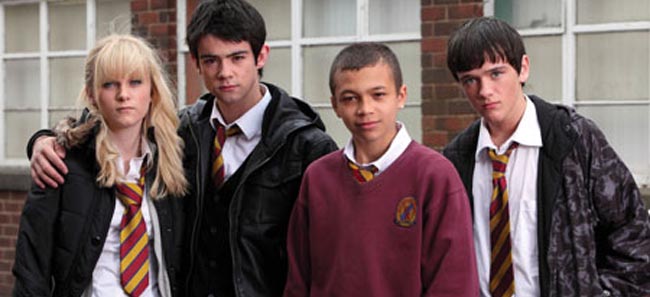 Brodie Millichap picks out this week's TV highlights…
Five Picks Of The Week
Ruth Rendell's Thirteen Steps Down: Monday 9pm, ITV1.
The thrilling two-part psychological drama starring Luke Treadaway meets a dramatic conclusion this week as Mix spirals into insanity, as he continues to obsess over model Nerissa. He commits two heinous acts in a misguided attempt to protect Nerissa, who he also eventually meets.
The Great British Bake Off: Tuesday 8pm, BBC2.
Judge Paul Hollywood looks to put the contestants through their paces as he sets them a task to challenge their bread-making skills. The contestants are asked to produce flatbread, bagels and a plaited loaf.
Waterloo Road: Thursday 8pm, BBC1.
Waterloo Road returns for a new series, with the school now based up in Scotland, as an independent establishment in Greenock. Needless to say things get off to a bumpy start when a runaway attempts to enrol.
Whatever Happened To Harry Hill: Thursday 9pm, Channel 4.
Spoof documentary in which comedian Harry Hill looks back on his TV career as he hosts a made-up reunion for the stars of his 1999 C4 comedy series. This is Harry's first show since quitting TV Burp and he will be hoping to keep the laughs coming.
Come Dine With Me: Thursday 8pm, Channel 4.
With the Paralympics just around the corner, four Paralympians test their culinary skills as they compete to win £1,000 for charity. The fab four are Giles Long, Rachael Latham, Ann Wild and Lee Pearson.
Soap Watch
Coronation Street sees Tyrone and Kirsty get back together this week, just weeks before Kirsty is due to give birth. Will Tyrone live to regret their reconciliation though?
In Emmerdale, Rachel's pregnancy is revealed forcing her to ask Jai to set her up in a new flat – away from the village – so she can continue to keep their secret.
Eastenders sees Jay suffer a week from hell this week as he is released on bail from prison. First he is attacked and chased by Andrew, then booted out by Billy, dumped by girlfriend Lola and then threatened by Phil.