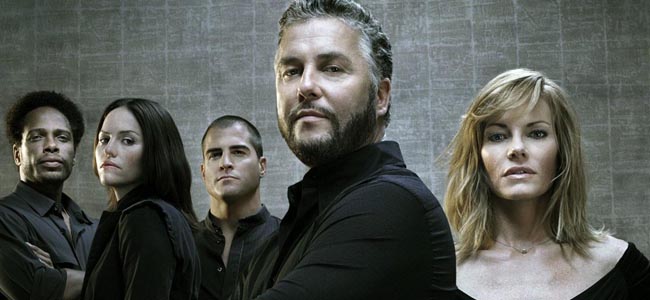 Brodie Millichap picks out this week's TV highlights…
Five Picks of the Week
CSI: Crime Scene Investigation: Tuesday 9pm, Channel 5.
The team are set the task of investigating the death of a driver who died after an explosion in a desert race. As the CSI's begin to draw up a list of suspects, they are thrown a curveball when they discover that the victim had been using a fake identity.
Vexed: Wednesday 9pm, BBC2.
Blundering cops Jack and Georgina investigate the death of a student this week, but as usual they are soon sidetracked as the duo argue over gender politics and affairs of the heart.
The Churchills: Thursday 8pm, Channel 4.
In the last of the series, David Starkey looks into how Winston Churchill used the experiences of his ancestor John to lead the UK through the war.
Mastermind: Friday 8pm, BBC2.
The famous quiz show returns for a new series this week as some of Britain's brainiest do battle. This week sees subjects such as Jane Austen's Novels and Gilbert and Sullivan's operas.
The Great British Story: A People's History: Friday 9pm, BBC2.
The last of the series looks back over the last few decades as Britain moved from the 20th to the 21st Century. Michael Wood describes how the country became a post-industrial society.
Soap Watch:
In Coronation Street, drama strikes this week as Tracy is rushed to hospital with a serious kidney infection. With her family rallying around her, can Tracy pull through?
Emmerdale sees another wedding potentially thrown into turmoil this week as Marlon prepares to ruin Paddy and Rhona's big day. Will Marlon go through with it though?
In Eastenders, Ian continues to struggle and it suddenly becomes clear that he's had a mental breakdown and can't remember much at all.