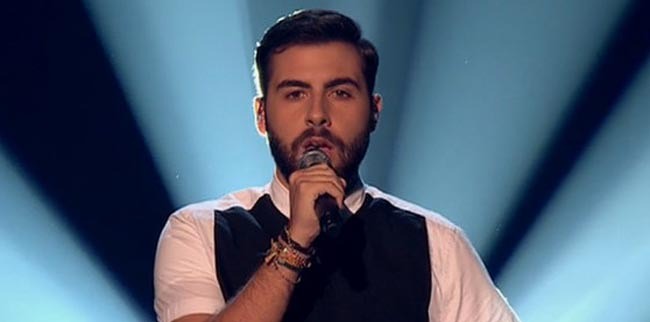 Aycliffe Today columnist Zoe Skerrett continues her weekly review of the X Factor…
With 12 acts left, this week's theme was Saturday Night At The Movies. There was plenty of classics, some great performances and more bickering from Simon and Cheryl.
Jake Quickenden opened the show with a Dirty Dancing classic, She's Like The Wind. He was one of my favourites from the auditions but I don't think he's growing as well as the others, which puts him in a back seat in the competition.
Only The Young came next singing Boom Clap X and yet again, it was an average performance but nothing has come close to how brilliant their first audition was. Back then their style was unique and original but now they aren't different to anyone else.
With two less than average performances, I was hoping Jay James would bring some faith back and he didn't disappoint. He sang Skyfall and at first I was worried such a powerful song would swallow him but he turned it into something so passionate and suave.
From one powerful song to another, Andrea Faustini sang Beyonce's Listen and was back on form after Simon's criticism last week. He's currently the favourite to win and announced this week he'd moved to the UK for good.
Lola Saunders sang Mariah Carey's When You Believe which 2007 winner, Leon Jackson, released as his winning single. The performance was good, perhaps a bit shaky at times, but probably enough to keep her in the show to next week.
Last week Simon branded him boring, but Paul Akister came back determined to show a hidden side of him. He sang Try A Little Tenderness with flashing lights and girls dancing around him. I wouldn't say it was anything special but his confidence was definitely showing and Simon loved the transformation.
Lauren sang the Disney hit Let It Go. Frozen has taken the world by storm this year and for Lauren to pull off a song this big was amazing. She's still my ultimate favourite in the competition and I know she'll be in it until the end.
Jack Walton, the underdog of the competition, sang Eye Of The Tiger on his guitar in a lovely acoustic style before the fierce side came out. He's one I'd say was consistent each week but isn't given enough credit for how good he is!
After Mel B accused Fleur of cheating last week, she came back fighting and determined to show how much the competition meant to her. She had her name in flashing lights on the stage and sang a sexy version of Lady Marmalade with her unique rap style half way through. Even Mel liked it!
Stevi Ritchie sang Footloose, but what else would you expect him to sing? He's a good entertainer but surely his time is up now before we start losing the acts that can actually sing.
Last week Louis said that he thought eight was too many and he'd be taking the band down to a six-piece, in a bid to keep all their places the boys asked if they could take control this week and show what they could do. With no input from Louis the boys did an acoustic version of Let It Be/Hey Jude in which is clearly their style and I really enjoyed it.
Finally, closing the show was Ben Haenow singing I Don't Want To Miss A Thing. A powerful song but pulled off perfectly by Ben. Last week Ben claimed Mel B feels threatened by him for her acts and so she should because he's an amazing singer.
Sunday night's show saw performances from Ed Sheeran and One Republic before the results.
We were all on the edge of our seats as Dermot called out the names of people we'd be seeing next week and it was down to the final three but three of my favourites were still on the stage: Jack Walton, Jake Quickenden and Only The Young. Jack was the final act through and Jake and OTY were faced with a sing off to secure their place in next week's show.
Both performances we're off-key and not great – it was probably the pressure and the nerves but it's hard to pick the better of two rubbish performances. Not wanting to lose either act in the competition, it unfortunately had to be someone and Jake's journey came to an end with three votes against him.
I feel like Stevi's time is up now, he's funny to watch on stage but this is a singing competition and he's not got it when it comes to the vocals.