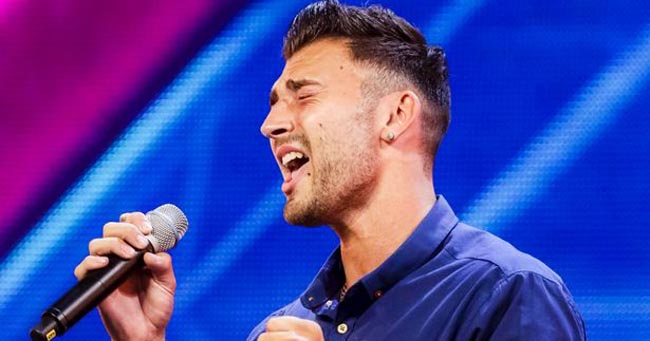 Aycliffe Today's Zoe Skerrett continues her weekly X Factor blog…
With an extra episode this weekend, the X Factor is down to its final 24.
The judges were given their categories: Cheryl with the girls, Mel B with the boys, Simon with the over 25s and Louis with the groups.
With more drama and controversy this weekend than the whole series, this was the most exciting stage so far.
Starting on Friday with Cheryl's girls, she had to halve 12 down to six. The first five girls to sing were given a seat leaving only one left which upped the tension instantly. With a fight for the remaining seat, Monica Michael, Kayleigh Manners and party girl Ten were sent home before 15-year-old Emily Middlemass stole the final chair. There were three girls left to sing, and no seats left – who will be kicked out of their chair?
The six girls Cheryl will take through to the Judge's Houses are: Lola Saunders, Chloe Jasmine, Stephanie Nala, Emily Middlemass, Lauren Platt and Kerrianne Covell.
Originally, Orla Keogh had a place in the final six but Cheryl realised she'd made a mistake and swapped her out for Chloe Jasmine – I still don't 'get' her.
It's a strong group, but the three acts that stand out the most to me are: Emily Middlemass, an acoustic guitar player, Lauren Platt, 16, unique but so mature for age and finally Kerrianne Covell, the 23-year-old who had Simon ring her boss asking for her job to be kept. I bet she won't be working in the shoe shop much longer!
Saturday's show saw Mel B unleash Scary Spice on the boys. Being as brutal as ever, feisty Mel was tough to please at first but just when we thought there was no hope for her category, 2012 contestant Jake Quickenden took his place on the mic and claimed the first seat. The remaining nine acts were all offered a seat, but four of them had their dream stolen within minutes.
Mel's group is as follows and Cheryl said she's scared of what the category holds: Jake Quickenden, Jordan Morris, Danny Dearden, Jack Walton, Andrea Faustini and Paul Akister.
Of the six, Jake Quickenden stands out the most to me along with another previous contestant, Paul Akister who made it to Louis' house last year.
The second half of the show saw Simon picking his final six for the Over 25 category. With 10 acts who needed to be whittled down to six, the only act Simon didn't offer a seat too was Scarlett Quinn who originally auditioned as a two-piece, Kitten and The Hip.
There were plenty of swaps but Simon's group consists of: Ben Haenow, Stevie Ritchie, Lizzy Pattinson, Jay James, Fleur and Helen Fulthorpe.
When the final singer, Helen, was offered a seat Simon decided she would replace Lizzy but after listening to the crowd, he revoked his choice and sent Janet Grogan home.
Usually, I'm not a fan of the Overs category, but I can't help but love Jay James and Ben Haenow. We can't forget this year's entertainer either, Stevie Ritchie. I'm glad Raign has gone though!
The final show saw Louis picking his groups. With only nine groups to start with, you'd expect him to have an easy job of picking out six but oh no.
Two new bands were performed, a seven-piece boy band including Jake Simms and Reece Bibby and a five-piece girl band with girls I've not heard of before in the competition.
As proven successful with One Direction and Little Mix, I'm not surprised they formed new groups, I even suggested the idea in a previous blog – Simon must have read it and taken note!
With all six seats taken, the final band to perform were my ultimate favourites since day 1 – Only The Young – but whose seat were they going to take? Taking the place of Overload, another band I loved, the audience and other judges were sent into riot.
A sing off was called between Overload, The Pow Pow Girls and the new girl band to decide who would be worthy of the last seat. All three bands were sang perfectly but much to my disappointment, the unnamed girlband got through and Overload were out of the competition.
I think Louis' group is the strongest over the four and it includes: The Brooks, the new boy band, Blonde Electric, the new girl band, Concept and Only The Young.
On the whole I'm placing my bets on Lauren Platt, Jay James, Jake Quickenden and Only The Young – one from each category. Check back next week to see who is through to the live shows!