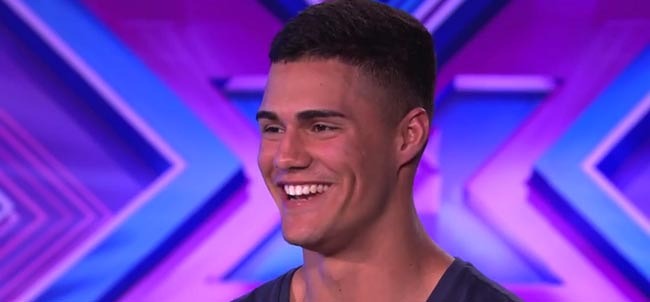 Aycliffe Today's Zoe Skerrett continues her weekly review of the X Factor…
The final weekend of arena auditions are over!
Next week comes the all important six seats that determine who gets through to the judges houses and who will be ending their X Factor journey there and then.
This week had some highs, and some lows and for some it was game over.
Kicking off Saturday night was Chloe Jasmine, a posh boarding school girl who is 50 years ahead of her time. I've not talked about her before on here because I just don't understand what it is with her. The judges love her, the audience love her…but I don't. She's different and unique, but the 1940s vibe just doesn't do it for me. Through to the next round she goes, but not with my vote.
Again unique and different, but this time right up my street was 14-year-old Emily Middlemas. Singing an acoustic version of Coldplay's Yellow, she won her way into the next round with four yes's and I already can't wait to see her singing again.
Fellow Northern girl Kerrianne Covell sung Carrie Anderson's I Know You Won't and won the judges hearts the moment she opened her mouth. In the last round Simon called her boss asking her not to be sacked and he still has her back, "I'm rooting for you," he said with a wide-eyed smile!
Closing the first show of the weekend was Ben Haenow, the 29-year-old van driver who I put a watch on in the second week. With another strong audition, he intensely sung Rolling Stone's Wild Horses. Simon even said that he was a one to watch – I'm sure he'll be calling me up soon because I said that weeks ago!
Opening the second show of the weekend was US Airforce's Charlie Martinez (pictured). The 19-year-old sung You and I by One Direction and instantly had me clued to the screen with one of my favourite songs. Obviously not a Directioner, Mel B said she nearly fell asleep with his boring song – I don't know what she was listening too though because I loved it and so did everyone else.
The youngsters have it in the bag this year, and that includes 14-year-old Charlie Jones who took Spice Girl's Wannabe and turned it into something unlike anything else. Incorporating the judges' names into the lyrics, he clearly did something right as he got the four yes's he needed.
If there's one thing the X Factor teaches you, it's to never judge a book by its cover. When 34-year-old Helen Fulthorpe walked onto the stage she looked shy, awkward and nervous – I'd almost written her off before she began. As soon as she sang Otis Reddings' Try A Little Tenderness I realised I'd made the wrong decision. Dubbed the next Sam Bailey, Simon even said it was like she'd swallowed someone else and they were singing – I'm not sure if that's a compliment or not but she got through nonetheless.
Another one of my ones to watch were the two Jakes. There's Jake Simms, 19, and Jake Quickendon, 25 both amazing singers who bring incredible style and soul to the competition. Jake Simms sang Arctic Monkeys and Jake Quickendon, a previous contestant, sang Jessie J. The two songs are both massively popular, but were completely reinvented with their original style. I've still got my eye on those two!
I'm disappointed I've not seen Only The Young in the arena auditions; they were a firm favourite from the start. I hope they got through and we'll be seeing them next week when it gets down to the final six for each category. Who will be mentoring who?