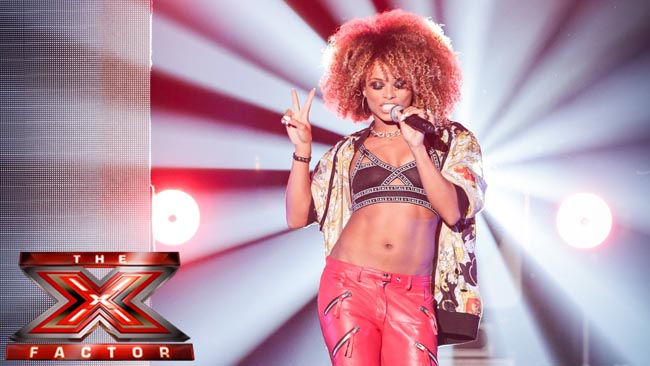 Aycliffe Today columnist Zoe Skerrett continues her weekly feature on the popular TV talent show…
After 15 weeks of auditions, judges houses and live shows, we are one week away from finding out the winner.
The contestants performed a Christmas song and a second song picked by themselves. Simon is guaranteed an act in the final with two left in his category but Cheryl and Mel B are fighting for their place with Lauren and Andrea.
Kicking off the semi final was Fleur East with a Christmas classic, All I Want For Christmas Is You. Although it was good, there was nothing unique about the song. There wasn't a Fleur twist that we all love. However with her second performance, she pulled out all the stops with Uptown Funk by Mark Ronson. Probably the most amazing performance from the whole 11 years of the X Factor, the judges loved it and the Fleur twist had returned with an upbeat song and dance.
Next up was Lauren with Stay Another Day. Starting soft and sensual surrounded by falling snow before she turned to a strong and bold chorus and then returning to her trademark soft style. Mel B criticized her performance saying that although she was consistent each week, there hasn't been a peak. Her second performance of Story Of My Life was much preferred and she had Cheryl and Simon on their feet. In the background she had a slideshow of her baby pictures and seemed much less nervous than the previous song.
Beginning backstage, Ben sang Please Come Home For Christmas in his gritty, rough voice that I absolutely love. There is no singer like him already and Louis went absolutely crazy with praise. The song he picked for himself was Hallelujah, perhaps a little girly for his rock star voice and I don't think he showed his talent as well as he could. It was still a good performance, nonetheless.
Finally, there's Andrea, singing All Holy Night in his usual strong and powerful voice. Consistent through the entire competition, Andrea fails to disappoint each week and he even got Simon's famous line: "I didn't like it, I absolutely loved it." Usually singing a Mariah or Whitney classic, Andrea opted for a pop song this week with Miley Cyrus – Wrecking Ball. You can't deny he sang well, but I have to admit I didn't enjoy the performance as much as previous weeks.
Sunday's show had performances from Fifth Harmony, the USA X Factor winners of 2012, Idina Menzel and Michael Buble with their Christmas song and last year's winner, Sam Bailey.
The much-anticipated results were soon to come though; Fleur was first through to the final, swiftly followed by Ben giving Simon a clean sweep and leaving Andrea and Lauren in the bottom two. It was a heart-felt sing off that left the judges with the toughest decision they've had to make yet.
Three votes from Mel B, Simon and Louis sent Lauren home and Andrea to the final. From the beginning I'd had Lauren down as my winner so I was gutted to see her go, however I think the tables have turned and everyone's original favourite, Andrea, won't be crowned winner of the X Factor next week. Instead, I think it will be between Fleur and Ben to win the million pound recording contract. We'll find out next week who wins.