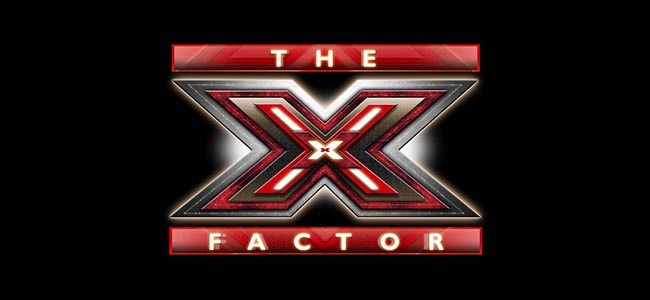 Zoe Skerrett continues her weekly review of the popular TV talent show…
Down to the final five, this is where the competition gets tough.
The weekend we saw the X Factor kick off with their jukebox week; each act had two songs picked for them – one by the public and one by a celebrity.
Kicking off the show was Ben accompanied by angle grinding women. There were sparks flying everywhere but unfortunately no sparks from his bland rendition of The Beatles' Come Together chosen by One Direction. His second song, Ed Sheeren's Thinking Out Loud was much better. His voice is perfect for rock songs, but he's also able to adapt current songs into his own style and that's one thing I like most about him; the way he puts his own twist on songs.
Chosen by Little Mix, Lauren sang Clarity by Zedd. You can always rely on her to bring some life to the show and yet again she didn't disappoint however Mel disagreed claiming that she didn't feel as if Lauren enjoyed it, therefore she didn't. Her second song, chosen by the public was Don't You Worry Child and she performed it brilliantly. Sung slowly, with passion echoing through her voice, I have every faith that Lauren will be in the competition right through til the end.
Last week Stereo Kicks gave each one of them a band name in Spice Girl style, to name a few there was Baby Kick, Flirty Kick, Northern Kick and five more. Singing Just The Way You Are, chosen for them by Tulisa, they gave us their usual of eight stood in a line, singing one by one and Cheryl asked how many more times they can do that? Almost taking her advice, for their second song they stood spread out across the stage under individual spotlights until they came together in a line. They sang Run by Leona Lewis which had a quiet beat behind it giving them the chance to show off the song with just their voices.
Fleur East brought a Tina Turner classic to the stage, A Fool In Love picked for her by Emili Sande. The judges loved it, but I wasn't so sure – the thing with Fleur is I could take it or leave it, sometimes I love her and sometimes I'm not phased by her songs. Chosen for her by the public, she sung If I Ain't Got U by Alicia Keys and although I preferred it to the first song, it wasn't my favourite of the night.
This week Andrea came back fighting after finding himself in the bottom two last week with Chandelier by Sia. One of my favourite songs at the minute, but also a song that can quickly turn into screeching by anyone less than a professional singer – not a problem for Andrea! Complete with dancers swinging from the chandeliers, he put a lovely, soft touch on the song before bursting into the chorus with strength in his voice. Closing the show, Andrea gave us a performance of Hero by Queen of R&B, Mariah Carey. We were all shocked he was in the bottom two last week and this amazing performance just proved that this competition is exactly where he deserves to be.
Sunday's show saw a tough one and I just couldn't choose who would be going this week. The public vote left Lauren and Stereo Kicks in the sing off for their place in next weeks semi final. After a brilliant sing off on both parts, the judges failed to come to a decision and it was taken to deadlock where the public decided that Stereo Kicks would be finishing in fifth place.
This week is the semi final and with four acts left, there's everything to sing for. It's getting tense!