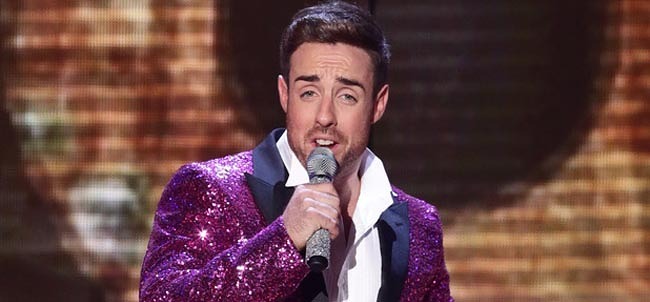 Aycliffe Today writer Zoe Skerrett continues her weekly review of the TV talent contest…
Both Mel B and Cheryl began this week each with one act left, Louis had two and Simon still had a full house of four. But would be next to lose one?
The theme of this week was Big Band – something I'm not the biggest fan of so I wasn't sure if I'd enjoy this one.
Andrea, everyone's favourite Italian, opened the show this week with a slow rendition of Summertime by Ella Fitzgerald but I thought the performance lacked excitement. His voice is so amazing but this week I didn't think he gave it his all and he could have put so much more into it.
My favourite Lauren was up next singing Smile by Nat King Cole. Again, I wasn't excited by the performance, she sat still on a swing for the entire song and it could have passed off as a little boring if it weren't for her outstanding voice – sometimes you forget she's only 17!
Jay finally brought some movement to the stage and sang an Empire State of Mind/New York medley that sounded great but I was slightly put off by the woman doing acrobatics in a large cocktail glass behind him.
Stereo Kicks were next and there were nearly as many of them as there was in the 30-piece orchestra. Singing Mack The Knife, again it was nice to hear each of them sing a solo part before coming together with their harmonies. They've improved massively the past couple of weeks and I'm beginning to enjoy them more and more each time.
Ben Haenow sang Cry Me A River with a gritty voice unlike anything I've heard him sing before and I loved it! Cheryl thought his performance was too uncool for him, but that sense of feisty-ness in his voice was unmissable.
Only The Young brought fun to the stage with I Wanna Be Like You from the Jungle Book. They were exciting to watch and made the song into their own style with plenty of dancing and Simon agreed that they are a unique band, full of fun.
Left to perform were two of Simon's acts, Stevi wore a pink sparkling suit jacket to sing a Mambo Number 5 and She Bangs mash up. He even gave a twerk in the middle of it! It must be bad though when your own mentor says it was one of the worst performances he's done!
Finally, Fleur sang Bang Bang again. I don't think it's fair that she gets to sing this song again after it was her winning song in Judges House's. This time I didn't think she was as good, her performance was quite shouty and she even rapped in it, it's modern and catchy – but is it Big Band theme?
Sunday's show saw Jay and Stevi in the bottom two which meant Simon was finally going to lose his first act! For the first time in the live shows, Stevi sang on his own with no distracting backing singers and he actually sounded decent. With two votes each from the judges, deadlock decided that Jay James wouldn't be going through to the next live show and Stevi lives on.