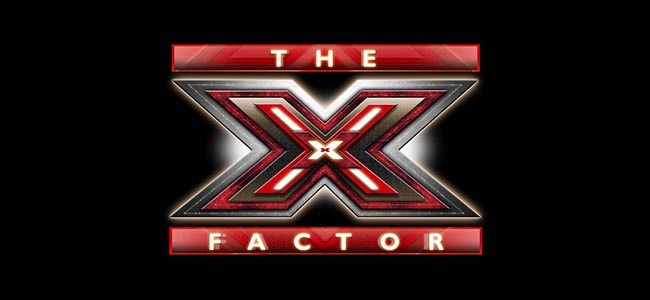 Aycliffe Today columnist Zoe Skerrett continues her weekly review…
With 10 acts left in the competition, the X Factor kicked off with their Michael Jackson vs Queen week.
Half way through the live shows and with just over a month left, it's beginning to get very tense backstage. Even more so when Simon called the contestants to tell them every act after this week will be on the X Factor tour. This is when it starts to get exciting!
Opening the show was Paul Akister. After recent criticism, particularly from Simon, telling him he needs to lighten up, he sang Don't Stop Me Now with much more movement. It was a good performance, not great but it was nice to see him looking lively and enjoying it for once.
Simon, the only mentor to have all four acts left, brought Jay James to the stage next. After suffering with his vocal chords this week Jay was determined to carry on and ironically he sang The Show Must Go On. Proving that the song was true, he fought through as if nothing were wrong and one of the things I enjoy most about him is there are no backing singers – it's all him.
Lauren Platt was next singing I'll Be There by Jackson 5. She's Cheryl's final act, but as she said – you only need one to win! Her performance was great even though she has tonsillitis and her image and sound was so mature for her age.
Only The Young brought an upbeat song to the stage next and you couldn't resist but tap you foot in sync. Singing Blame It On The Boogie they made the song sound current and fun and overall it was really enjoyable to watch but very hard not to sing along!
Yet another of Simon's acts, Ben Haenow was next with an acapella version of Man In The Mirror. His vocals were amazing and show what he's made of – you can only imagine how hard it is to sing with no music or backing singers for support. Mel B thought he'd be in trouble this week, I'm not sure what she was listening to though because I thought it was great.
Did anyone tell Stevi Richie Halloween was last week? Wearing a black cape and surrounded by flames he looked eery and out of place. He sang Bohemian Rhapsody and began with three of his faces projected behind him – I thought he looked strangely like Gary Barlow! You can't deny he's a great performer but how many more times can we lose a genuinely good singer? When it comes down to it, after the X factor you'd buy his single to listen to, not a performance to watch.
Another acapella act were Stereo Kicks with You Are Not Alone. It gave them the chance to showcase their solos but then come together with brilliant harmonies. With that said though, I'm bored of James Graham getting all the solo parts: he's a good singer, probably the best in the group but the way he screws his face just leaves me cringing. You have to give it to the boys though after a gatecrasher tried to join in.
Taking a different approach this week, Fleur East stood and belted out Will You Be There amazingly with no dancing or rapping. Simon said he was nervous for her this week, but she proved that he had no need to be.
Finally, closing the show was the nations pug-loving favourite, Andrea. He continues to wow us week on week with his powerful voice and this week his version of Somebody To Love was no different.
On Sunday's show, the acts came together dressed in red and supporting Remembrance Day by singing Never Forget. Sam Smith and previous X Factor superstars, One Direction, also performed.
Down to the nitty gritty though, one act would be leaving this week and we were all itching to find out who. In the bottom two was Jay James and Paul Akister and the judges took it to deadlock after failing to make a decision between them.
So the public vote gave Paul Akister the boot this week and although I think Stevi should be in that place, Paul was my second guess to be leaving. The remaining nine acts all have a place on the tour and the competition grows even tenser each week.