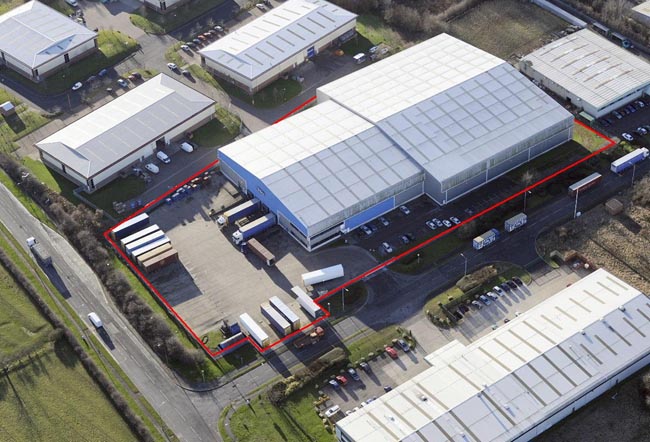 By Martin Walker
The former Tetley's Tea factory on Aycliffe Business Park has been refurbished ready for its new tenants.
Two Newcastle-based firms have joined forces to facilitate a deal with Tekmar Energy, who have taken a lease on the 90,000 sq ft warehouse.
Silverstone Building Consultancy have recently completed a refurbishment project at Tekmar's new production facility following a referral from Bradley Hall who secured the deal with the marine engineering specialists, subject to a programme of enabling works.
The move is part of Tekmar's ambitious plans to grow turnover from £22m to £50m.
Silverstone and Bradley Hall were acting on behalf of the landlord, Ormiston Trust, to refurbish and let the property.
Silverstone prepared a specification of works and project managed the refurbishment to bring the property up to an acceptable standard for the incoming tenant.
Ben Hunter, director at Silverstone, said: "We have worked in conjunction with Bradley Hall on a number of projects where they have sought building surveying advice for clients.
"In order to progress this deal we were brought in to manage the refurbishment works with a quick turn around on behalf of the landlord.
"The property has been significantly improved including fully refurbished offices and the creation of a new site entrance and is now ready for the tenant's own fit-out."
Tekmar Energy is a marine engineering firm specialising in subsea protective cabling for the oil and gas & renewable energy industry.
They already have a base at the nearby Park 2000 in Newton Aycliffe, however due to significant growth the firm now needs to expand its production capacity and have subsequently taken a lease on the additional 90,000 sq ft facility.
Neil Hart, director at Bradley Hall, added: "Bringing in Silverstone as a trusted advisor on this project has ensured we have secured the tenant in what is a significant deal in the improving market.
"As demand for large industrial space grows in the region it is important we are able to fulfil the needs of expanding businesses.
"This project is a good example of how we can work together to offer complimentary services to achieve a successful outcome for all parties."
KETTLE BACK ON FOR TETLEY'S FACTORY!