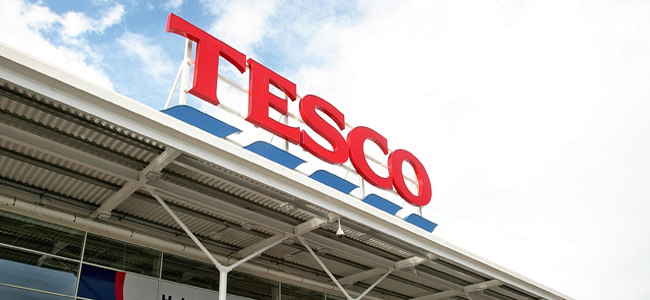 Troubled retailer Tesco has slashed its profits forecasts for the fourth time in five months as its share price plunged to a 14-year low.
Shares in the world's third-biggest retailer – which has a Tesco Extra store in Newton Aycliffe – plunged as much as 17% at one point on Tuesday, reported Reuters.
More than £2.5 billion was wiped off its stock market valuation after the group cut its full-year trading profit forecast by nearly a third.
It said group trading profit for its 2014-15 year would not exceed £1.4bn, below analysts' average forecasts of £1.94bn and less than half the £3.8bn it made in 2011-12.
The company reported in September that it had overstated first-half profits by £250m – a figure later raised to £263m.
New chief executive Dave Lewis, who joined Britain's largest grocer the month it revealed mistakes in its accounting, said the new profit forecasts took account of the £500m cost of reworking its accounting policies and supplier relationships, recruiting additional staff to serve customers better, increasing the availability of its most popular lines, and lowering prices on those products.
Of the £500m, one third related to re-setting the guidelines for dealing with commercial income from suppliers, and another third related to ceasing practices that "artificially change" the way the business operates, such as reducing staff numbers in the final quarter of its financial year before increasing them again in subsequent periods.
Read the full story from Reuters here.