Newton Aycliffe-based subsea specialists Tekmar Group has revealed plans to buy Darlington firm Subsea Innovation.
The proposed deal, which is subject to shareholder approval, would represent Tekmar's first transaction since its successful AIM floating this summer.
But it is unclear whether Tekmar plans to remain on Aycliffe Business Park following the acquisition.
Tekmar has its headquarters as well as a large manufacturing facility in Aycliffe, and it had been reported the firm will relocate its North-East HQ once the deal goes through.
Tekmar is committed to Aycliffe, says boss
In a statement issued on Tuesday the firm's CEO James Ritchie said: "When we floated on AIM we promised investors a dynamic business with a clear plan for the future.
"This is just one part of the implementation of that plan and we are delighted to welcome Subsea Innovation into the Tekmar Group.
"As we continue through into 2019, you will continue to see us work towards our vision to become the partner of choice for the supply and installation support of subsea protection technology to the global energy markets.
"We will continue to put clients first and continue to innovate to remain at the forefront of the world's offshore energy industries."
Tekmar is a market-leading technology provider of protection systems for subsea cable, umbilical and flexible pipes and offshore engineering services.
It says it's the group's strategy to acquire offshore energy businesses which have a clear technology focus, have complementary customer bases and can leverage group support.
Subsea Innovation is a world leader in the design, manufacture and supply of complex engineered equipment and technology used in the offshore energy market.
Its products range from large equipment handling systems which operate on the back of installation vessels, pipeline repair clamps which protect major oil and gas pipelines, and equipment for the construction of offshore oil and gas projects.
The business also has an extremely skilled engineering design team who develop world-leading concepts for some of the world's most challenging and exciting projects.
Subsea Innovation employs 27 skilled staff, including a highly experienced management team, all of whom will remain with the business post acquisition.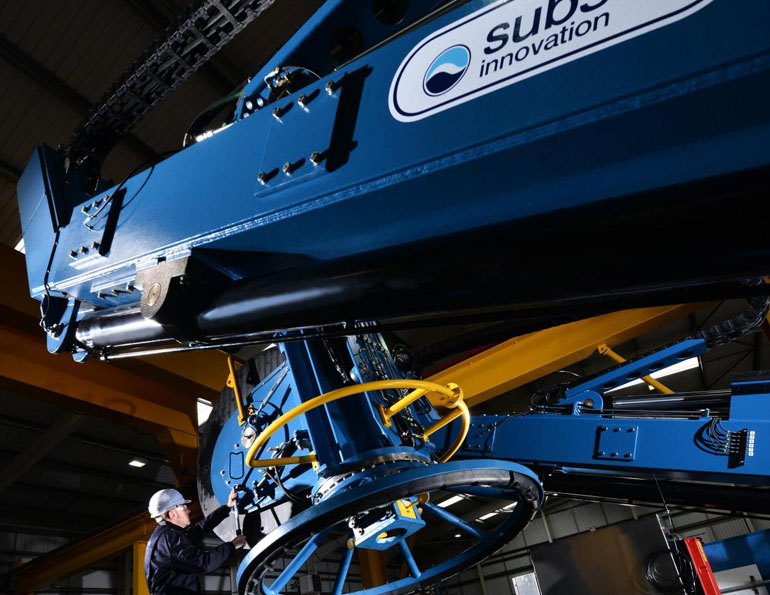 The addition of Subsea Innovation's engineering team will add 16 specialist engineers to aid the development of new products for group companies, while adding long-standing relationships with key EPC clients such as Technip FMC, Saipem and Subsea7 and oil and gas operators including the likes of BP, Shell and Total.
Subsea Innovation and Tekmar have shared heritage. In 2011, Tekmar Subsea, originally founded by two commercial divers in 1985, divided to form two new entities Tekmar Energy and Subsea Innovation.
Dave Thompson, managing director of Subsea Innovation, added: "The team at Subsea Innovation is hugely excited by this move and view it as the start of the next phase in the development of our business.
"The oil and gas market is already showing clear signs of recovery; Tekmar's backing and its global offices and support functions would enable us to capitalise on this upturn and make strides towards our goal to become a global leader in both oil and gas and offshore wind."
Subsea Innovation will continue to trade under its own name and remain as a separate legal entity. There will be no disruption or change for its customers.