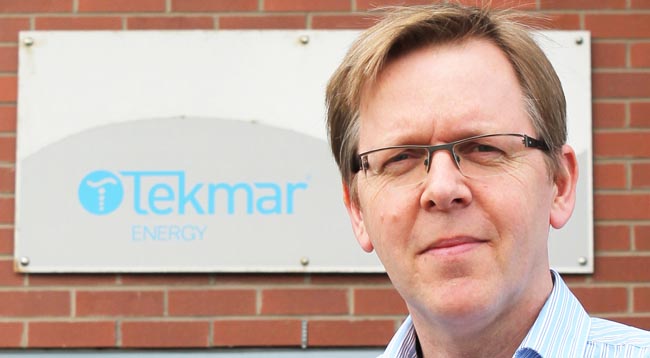 Newton Aycliffe-based offshore cable protection specialists Tekmar Energy has reinforced its senior management team with the appointments of a non-executive technical director and a technical sales manager.
Dr Terry Sheldrake and Charlie Sullivan have taken up the respective roles which further underpin Tekmar's engineering-led technical expertise.
Dr Sheldrake, a specialist in developing technology strategy, will support the development and implementation of the firm's innovative products servicing both the oil and gas and offshore wind industries.
He joins Tekmar, which is headquartered on Aycliffe Business Park, after 15 years in the post of technology leader at GE Wellstream.
"I'm joining an inventive company known for developing industry-leading technology that brings a real benefit to the market," said Dr Sheldrake, who has sat on several technology strategy boards and worked on the steering committee for flexible pipe standards.
"To be able to support Tekmar in developing the strategy for creating and implementing these innovations will be a great challenge and one I am looking forward to.
"The recent success in securing a contract to supply the company's TekLink systems in the emerging North American market, on the Cape Wind project, shows the demand that is growing worldwide for their products."
Mr Sullivan joins Tekmar from Wilton Engineering where he was also technical sales manager.
He will be responsible for further driving forward Tekmar's commercial and business development for new projects while also providing technical support for engineering led enquiries.
Chief executive officer at Tekmar, James Ritchie, said: "Appointing Terry and Charlie greatly strengthens our technical team and enhances our industry standing for delivering on time and within budget for clients.
"Terry's extensive experience in strategic planning and development of technology is a huge boost to the business.
"His knowledge should support us as we continue to bring new technologies, which minimise risk and drive down costs, to market while Charlie will play a key role in ensuring our growth is in line with our business strategy."
In his previous role at GE Wellstream, Dr Sheldrake was instrumental in leading the global engineering and technology teams in a highly-demanding technology environment which not only addressed the core technology of flexible flowlines and risers but also encompassed such diverse technologies as fibre optic monitoring, composite materials and nano-technologies.
Prior to this, Dr Sheldrake, who has a Doctorate as well as a BSc in Mechanical Engineering, was a senior lecturer/research associate in mechanical engineering at the University of Sunderland.
Mr Sullivan is a chartered engineer and member of the Institution of Mechanical Engineers.
He started his career as a mechanical design engineer with IHC Engineering Business where he was involved in a number of diverse projects designing, assembling and commissioning offshore equipment before moving into the commercial side of the business.
With over 25 years' experience, Tekmar is a market leader in the design, manufacture and supply of subsea cables, umbilicals and flexible protection systems for the renewable energy and oil & gas industry.