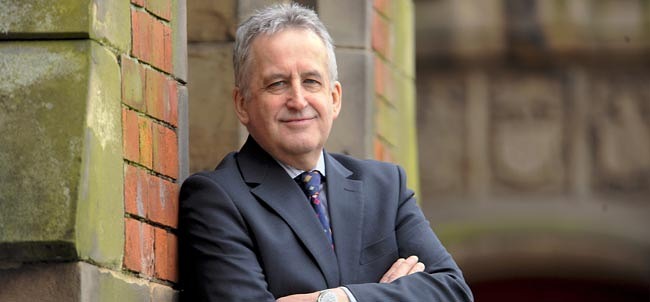 Teesside University is in the running for a prestigious award for its commitment to encouraging enterprise.
For the second year in succession, the University has been shortlisted in the Entrepreneurial University of the Year category in the Times Higher Education (THE) awards.
The award is given to universities which have 'developed an environment and culture that fosters enterprising attitudes among all members of its community and delivers significant entrepreneurial impact at regional, national and international levels'.
Last year, the University was awarded the Queen's Anniversary Prize, the most prestigious form of national recognition for excellence in higher and further education, for its outstanding work in the field of enterprise and business engagement.
Teesside University, which was praised by the Business Secretary Vince Cable as one of 'Britain's best for working with business', has a strong track record of encouraging enterprise within its staff and students and also the wider community.
This year, the DigitalCity programme, led by the University, celebrated 10 years of success.
Over the last decade, DigitalCity has generated more than 200 digital companies and helped Tees Valley become the only digital hotspot north of Birmingham as ranked by the National Institute of Economic Research.
The University's business incubator, supported by an experienced enterprise team, has helped hundreds of entrepreneurs realise their business dreams.
In May this year, the University unveiled plans to capitalise on this success by creating a business hub at its £13 million campus in Darlington, operating as the 'front door for business' and providing a single point of contact for access to R&D, training and professional education support.
Deputy Vice-Chancellor (Research and Business Engagement) Professor Cliff Hardcastle said: "We want to prove to our graduates that entrepreneurship can be considered a genuine career path and we are proud to have helped launch some of the region's leading companies.
"We are delighted to be finalist for the Entrepreneurial University of the Year award for the second year running.
"It is a fantastic validation of the work that we are doing to encourage a spirit of enterprise across the University and the Tees Valley."
The winners will be announced on Thursday 27th November at the Grosvenor House Hotel, Park Lane, London.