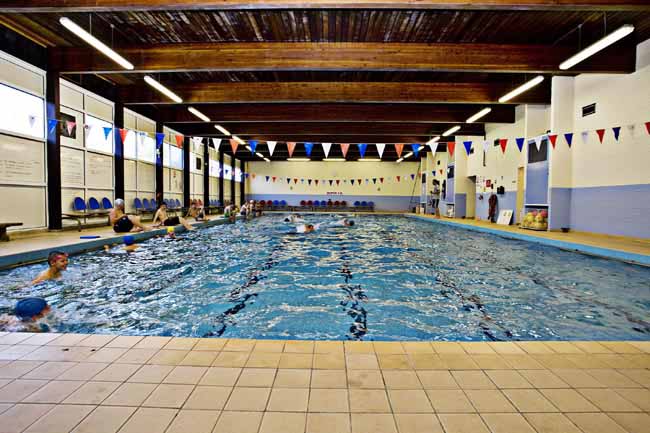 As one of only four secondary schools in County Durham with its own swimming pool, Woodham Academy will offer professional coaching to its keen swimmers from September.
Woodham Swimming Academy is part of Woodham Sports Academy, which offers high-quality coaching to elite athletes in a range of sports, including football, table tennis, basketball, cricket, dance, gymnastics and American football.
Woodham Swimming Academy is coached by Heather Brewster. Heather swam for Durham County at both primary and secondary level.
Watching her own children train with Sedgefield 75 swimming club inspired her to become a coach in her own right. Heather is qualified as ASA Swimming Teacher (level2), holds the RLSS National Pool Lifeguard qualification and is a Fellow Member of the Institute of Swimming Teachers and Coaches.
All keen swimmers in Years 7 – 11 are welcome to join. Some will already take part in competitive swimming at club level. Others may simply wish to develop their speed, strength and technique and to enjoy the first-class facilities available at Woodham as part of a general fitness programme.