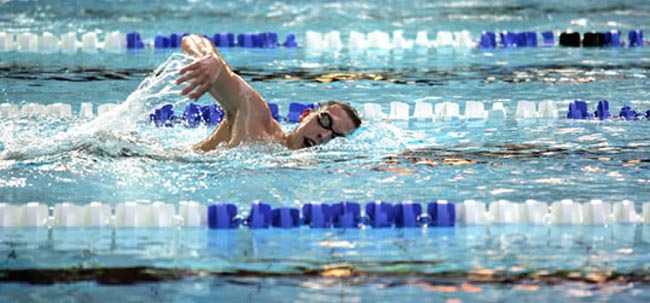 People are being invited to swim for just £1 at Newton Aycliffe Leisure Centre to celebrate the reopening of the pool following essential maintenance.
The pool is due to reopen next Monday (24th February) and the £1 swim offer will be available the following weekend (Saturday 1st and Sunday 2nd March).
Lesley Tindale, manager at Newton Aycliffe Leisure Centre, said: "We're delighted with the work that's been carried out and very pleased to be welcoming people back to the swimming pool.
"We're very grateful for people's patience during the work and to thank them we are offering them the chance to swim for just £1."
People are advised to check the swimming pool opening times at www.durham.gov.uk/swimming
For further information people can also contact the leisure centre direct on 03000 266 446 or email [email protected]