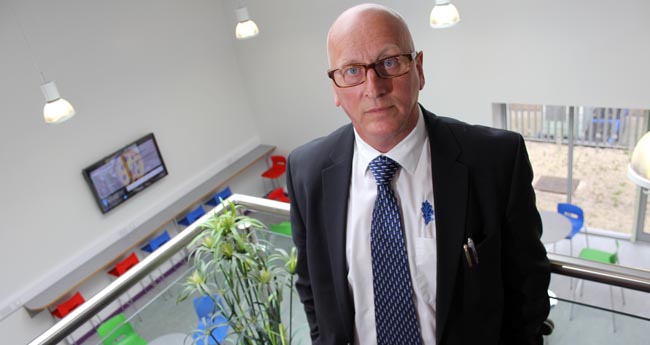 South West Durham Training (SWDT) has struck a deal with Hitachi Rail Europe to teach some its future train-builders.
Hitachi is investing £1m in a prototype train which will be installed at SWDT's premises as part of the deal – the train, shipped from Japan, is expected to arrive in December.
Meanwhile, the Japanese firm is also planning to base around 70 staff at SWDT until its £82m facility opens next year.
The deal comes after SWDT announced a new partnership with Bishop Auckland College, in an agreement which will see the Aycliffe organisation retain its status as a separate company and registered charity within the college's structure.
CEO Trevor Alley (pictured above) has revealed how Hitachi's plant manager Darren Cumner visited SWDT last year, and after visiting him again more recently, noticed a difference atmosphere.
In an interview with Aycliffe Today Business, Mr Alley said: "Darren came to see us early on, and I don't think it's a secret to say we've been courting Hitachi since they came to Aycliffe.
"When Darren came back recently, he told me he thought the place was a bit down last year, that the atmosphere was flat.
"But then said that has all changed now, there's a buzz around the place, there are smiles on faces and people enjoy being here – that's one of the best accolades we could get."
More on this story will be in the September-October issue of Aycliffe Today Business.
Hitachi boss Darren Cumner has also penned the foreword for the new issue, which will be out soon.