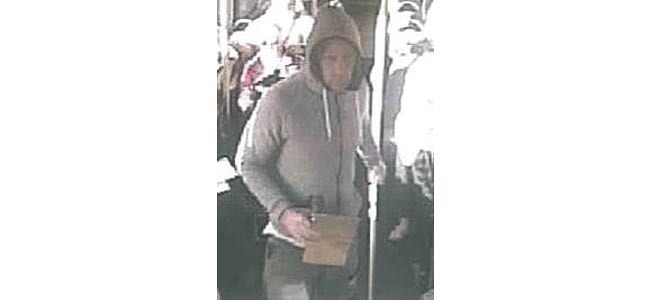 Police have released an image of a man who they'd like to speak to in relation to the suspected theft of a wallet.
The male pictured above, taken from the still of a CCTV on an Arriva bus, is suspected of taking the bus driver's wallet before hopping off in Newton Aycliffe.
It's thought the suspect boarded the bus in Eldon Lane, and after bending down to pick the wallet up – which had fallen out of the owners' pocket – jumped off along Stephenson's Way.
Anyone who recognises the man is asked to call the police on 101, or message them on Facebook.