Year 7 students at Greenfield Community College were buzzing with excitement as their BookBuzz choices arrived in school.
Every Year 7 student received a book which they had selected from a list of 17 choices, and all were delighted with their copies, which are theirs to keep.
The most popular choice was Crater Lake, a comic horror story about the school trip from hell by Jennifer Killick.
Student Albie had only read a few pages before he described it as "brilliant" and "really funny".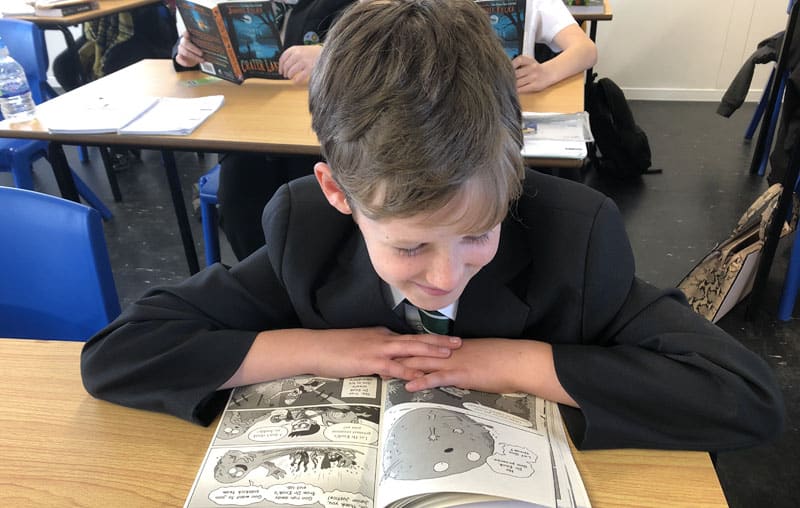 Another top selection, City of Ghosts by Victoria Schwab, is a mystery set in Edinburgh. Others chose non-fiction and immersed themselves in Real-Life Mysteries.
The BookBuzz scheme is run by Booktrust, which is the UK's largest reading charity.
Greenfield assistant head teacher Kath Bennett said: "Reading is at the centre of everything we do at Greenfield, and we wanted to make this clear to Year 7 students with the gift of a book.
"The school is also pleased to be able to introduce a new online library system that will make choosing a book so much easier for students and staff.
"Librarians are busy preparing to launch the app which will make an exciting addition to compliment the focus on reading at Greenfield."