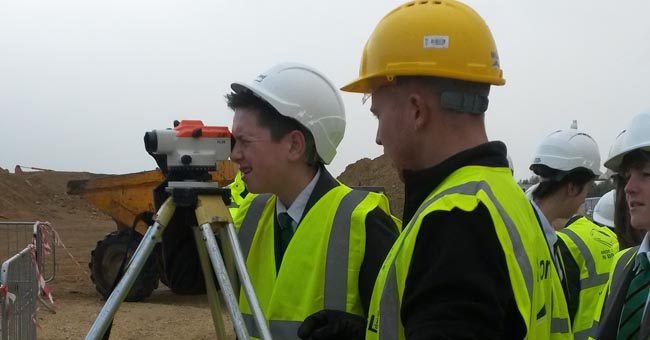 Students and staff have spent half a day in one of the six Newton Aycliffe-based companies participating in the Apprenticeship Awareness programme at Woodham Academy.
The students have gained insights into how some of the region's biggest, brightest and best employers are facing up to the challenges of a tough economic climate.
They have also seen for themselves what opportunities are available for school leavers in an area traditionally renowned for its manufacturing skills and innovation.
Company representatives, including current apprentices, very much impressed the school group with their knowledge, enthusiasm and confidence.
The pride the young apprentices felt in their own achievements and in those of their chosen industry were obvious to all.
The visits form part of that which Head of Year, Russell Potter, calls the school's continuing commitment to a 'wider school experience.'
"In order to provide a valuable alternative to college and university," said Mr Potter.
"We need to be taking learning out of the class room and into the real world."
It was time, he added, that students began looking at what options were available, and thinking about where the necessities of life, on which they rely, really come from.
The school students will now spend the next weeks and months preparing for a presentation which will be given to invited guests from their school, the council and the local business community.
For some it could mark the beginning of a long and rewarding career.