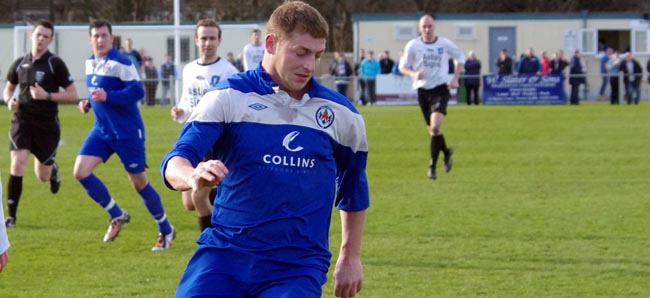 By Glen Robertson
Dale Jardine has left Newton Aycliffe to join title-chasing Sunderland RCA.
The striker has signed for the Ryhope-club as they aim to win a first-ever first division title.
Jardine joined Aycliffe in September from local rivals West Auckland, making his debut in the 2-1 victory over Consett.
He went on to play 28 games for the club, scoring 11 goals. Jardine struck up a lethal partnership with Elliot Gardner before Christmas, scoring 10 goals in five games between them in November.
But now the pair are title rivals, with Sunderland RCA going head-to-head with Gardner's West Auckland at the top of the table. Former Aycliffe coach Brian Atkinson's new club Spennymoor and Dunston UTS are also in the mix for the title.
For Aycliffe, it leaves them without their top scorer. Jardine's 11 goals was only bettered this campaign by Gardner and Ben Woood (both 12) but Wood's departure to Shildon last week left Jardine top of the charts.
Josh Knox, Stuart Owen and Paul Broom are the next most prolific scorers this season, all having scored four goals.
Aycliffe will hope Warren Byrne can re-find his scoring boots this weekend as Aycliffe travel to Whitley Bay. Byrne holds the record for most goals scored in a season for his exploits during the club's promotion last season, but has yet to score since re-joining the club from Shildon in November, due to a broken foot which left him sidelined for three months.