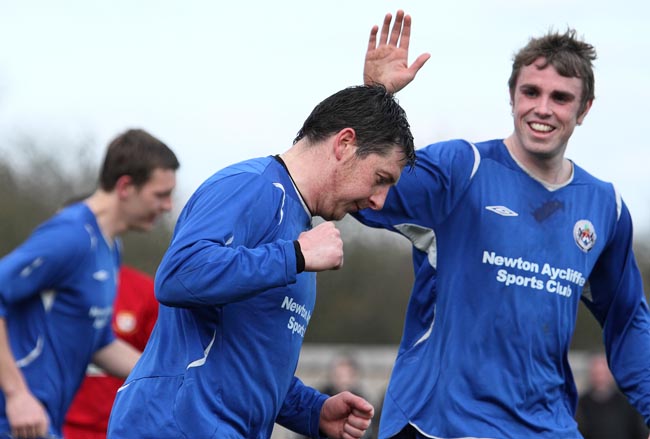 Record breaker Warren Byrne tonight joined hometown club Newton Aycliffe for a third time, with the club's all-time goalscoring record firmly in his sights.
The 32-year-old sniffer scored 51 goals in two spells for the club – one behind Elliot Gardner's record boast of 52 – including a record 44-goal haul during the club's title-winning campaign of 2010-11.
Byrne links up once more with Peter Dixon, having been placed on the transfer list at Dixon's former employers West Auckland Town at the weekend.
The former Gateshead, Bishop Auckland, Seaham Red Star, Darlington RA, Shildon and Crook hitman will be looking to spearhead an Aycliffe escape act with the club planted in the relegation zone.
Another former Dixon player, right-sided Aaron Brown has also signed for the club, after having his International Clearance accepted by the Football Association.
Brown, 22, another formerly with West Auckland has recently been playing professional football in Sweden, having played for Sunderland RCA last season.