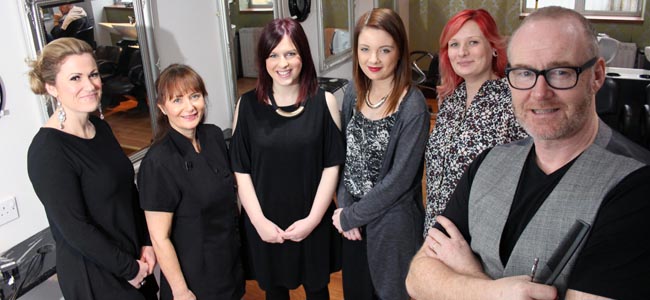 Popular hair salon Stephen Russel celebrated its 30th anniversary in Newton Aycliffe this year by signing a new five-year lease.
You can read more about this in the special Christmas issue of Aycliffe Today People – the only free community magazine in Newton Aycliffe – which will be landing on doormats from this weekend.
We're producing 15,000 copies of this special edition, which has a number of special features including an Aycliffe review of 2014.
You can read the magazine FREE online by clicking here.