Staff at a Newton Aycliffe printing firm have been laid off just three weeks before Christmas.
Company bosses at Addo Printing on Aycliffe Business Park, which bought out the crippled HPM Group just over a year ago, say the future is "unknown" after all employees were made redundant on Wednesday.
Addo managing director Keiran Bayley has denied rumours the firm has been placed into administration.
But he has admitted staff were told to go home this week as he seeks to "find a resolution".
Addo's building was today (Friday) locked up, with no sign of life.
"The company isn't in administration yet, but the future is unknown," said Mr Bayley.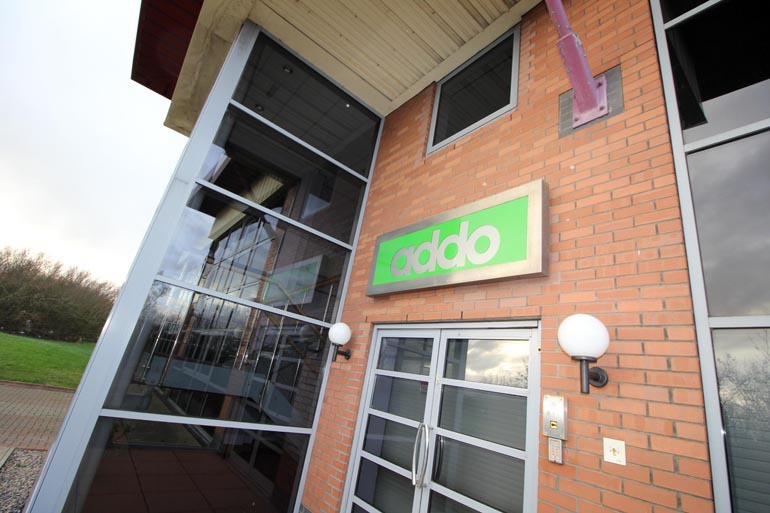 "Administrators haven't been called in. You can be honest with staff and send them home whilst you try to find an outcome.
"The hope is that we find a resolution. The staff have been made redundant as we were not certain we could pay salaries at the end of December."
Addo saved 30 jobs in November last year when a last-minute deal saw them buy out HPM Group, a 125-year-old firm once famous for printing football programmes, which had gone into administration a day earlier.
The two companies had announced a merger in April 2014, but it later turned out the merger hadn't officially gone through.
HPM Group managing director Richard Mortimer disappeared three weeks before the firm went bust, which left dozens of local companies out of pocket.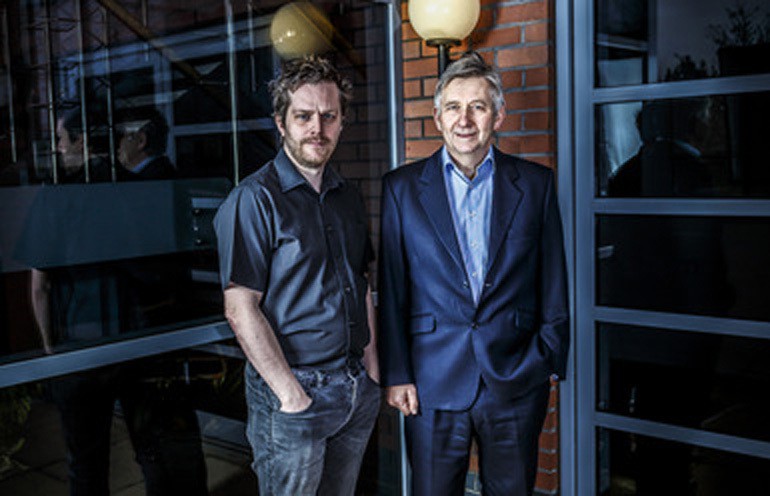 Keiran Bayley (left) after Richard Mortimer after the "merger" in April 2014.
Addo Printing started trading again from HPM's building a day later, which angered HPM creditors including neighbouring Inkland.
In its heyday, HPM Group was once a £5m-a-year company with 80 employees which printed football programmes for Middlesbrough, Sunderland, Newcastle and Liverpool over the years.
After years of struggles following the recession, it joined forces with £1.2m-a-year Addo, formerly based in Darlington, in the hope their combined client list would save and create new jobs.
But after losing deals to print programmes for both Sunderland and Middlesbrough, HPM was forced to call in the administrators.
However, just 13 months after Addo's rescue deal, it appears the printing firm is facing the same struggles in what continues to be a shrinking print industry.
Related articles
Redundancies at Aycliffe printers
Aycliffe printers in administration
Firm dealt £100k blow by HPM demise