A local sports club is putting to good use a new sprung floor that has recently been installed at Newton Aycliffe Leisure Centre.
Athena Sports Academy have recently taken up residence in the Leisure Centre, but one major drawback was the lack of a sprung floor.
With support from Durham County Council's Culture and Sport Services, the award winning club successfully approached Great Aycliffe and Middridge Partnership (GAMP) to help fund the purchase and installation of the floor.
GAMP helped fund the project through the Neighbourhood Budget allocations of Durham County Councillors Eddy Adam, John Clare, Mike Dixon, Joan Gray, Jed Hillary, Kate Hopper and Sarah Iveson, and along with additional funding from Durham County Council Culture and Sport Services the club were able to purchase and install the new floor.
Brittainy Fuller, from Athena Sports Academy, said: "The club would like to thank everybody who helped Athena with this project.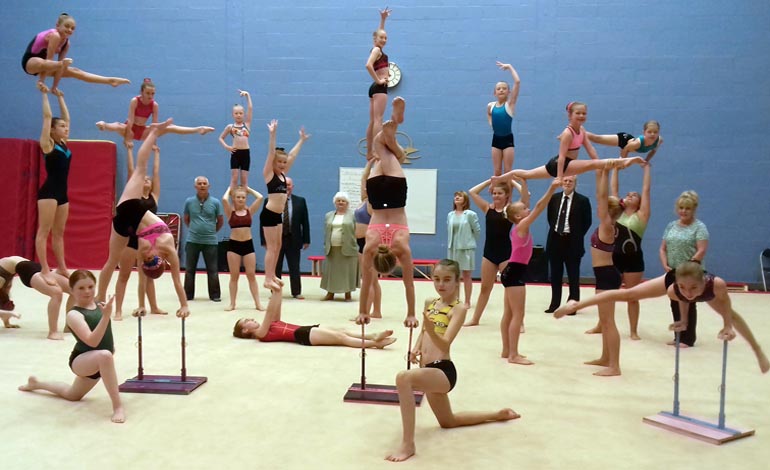 "The sprung floor will benefit the whole club from preschool and adult gymnasts to our dance classes, and we're really excited to be launching our new FreeG sessions very soon. Some of our young people are competing nationally and internationally this year and being able to train on a sprung floor will help massively."