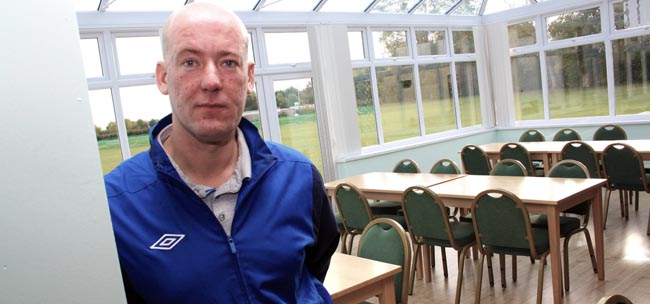 By Martin Walker
Newton Aycliffe Sports Club has ploughed more than £30,000 into a range of brand new developments for its members.
The latest significant investment includes a stunning Conservatory, which has increased the capacity of its function room, and a new disabled toilet.
The private members club, which is home of Aycliffe's official football, cricket and rugby teams at Moore Lane in the town, continues to invest profits back into ongoing developments.
It takes the club's total spending to more than £80,000 in the last four years, including a complete re-wiring of its building, new décor throughout, new windows, new furniture, new carpets and new widescreen plasma TVs.
Committee member John Gaskarth (pictured), who represents the football club on the management board, said: "The club is committed to continually improving facilities for members and this further enhances our reputation as a superbly-run club, with our members' interests at the heart of every decision we make.
"These new facilities provide something new for the club and members. The Conservatory has breathed new life into the function room, increasing its capacity to 130 for private parties and creating a quite beautiful setting for our new Sunday Carveries.
"The disabled toilet is a new development which is long overdue, but now means we're disabled-friendly when we previously weren't, which we think is an important addition.
"The investment also further highlights the strong financial position of the club and how well it continues to perform during these difficult times, which is testament to the loyalty of members."
The new function room is now available for private parties, while mouthwatering Carveries are on offer every Sunday dinner time.
The club, which welcomes new members, also hosts live music events every month, with a Robbie Williams tribute this month followed by local Punk tribute band No Fun in November and a Michael Jackson turn in December.
To book an event or party, or to join as a member, call 01325 312768.