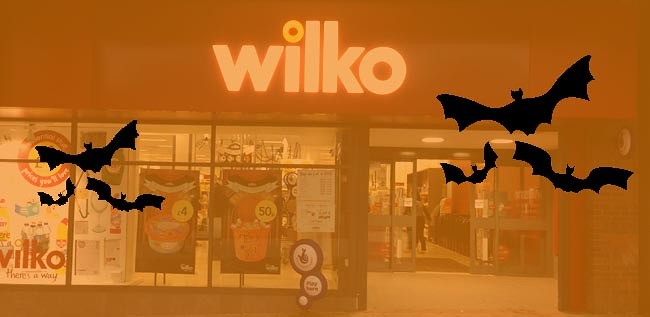 Team members at the Wilko store in Newton Aycliffe will be getting their ghoul on this Halloween to raise money for their regional charity of the year, Macmillan Cancer Support.
On Friday 31st October, customers and children are invited down to enjoy a charity bake sale of spell-bound treats on Friday, conjured up by the spookily dressed team members from the Beverige Way store.
Store manager Selima Lee said: "Our Halloween fundraiser is set to show customers that where there's a Wilko, there's a way to get their spines tingling – and it's the perfect opportunity to stock up on ghoulish goodies too.
"The whole team is really excited to get baking and 'thrill' customers with their spooky costumes! We just hope people are brave enough to venture to the store to see what's going on!"
Sharon Cottam, partnership manager at Macmillan Cancer Support, said: "It sounds like the Wilko team will be transforming the store into a 'boo-tique' this Halloween and I hope customers will head down to enjoy it.
"We're really grateful for the team in Newton Aycliffe for arranging this fang-tastic fundraiser for our charity!
"The money raised will help Macmillan to support people with cancer and their families in the local area and beyond, ensuring they don't have to face cancer alone."
Wilko remains a third generation, family-owned business after more than 80 years of trading. JK Wilkinson opened the first Wilko store on Charnwood Street, Leicester, in 1930.
The company's portfolio has expanded significantly over the decades and there are currently 374 stores across the UK, achieving an annual turnover in excess of £1.5 billion.
Serving 10.5 million customers each year and selling over 25,000 product lines, including health & beauty, cleaning products, seasonal essentials and homewares both in store and online at Wilko.com.
To find out more about Macmillan Cancer Support or for support, please visit macmillan.org.uk follow on Twitter @macmillancancer or Facebook www.facebook.com/macmillancancer