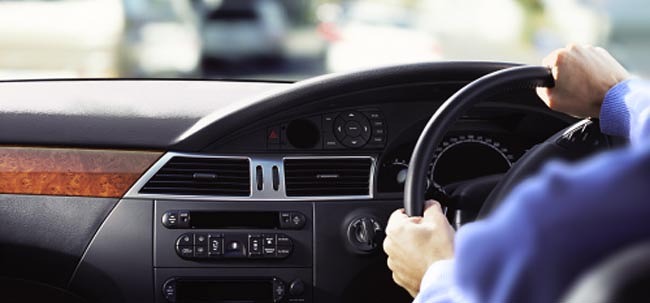 Careless motorists in County Durham are helping fund an award-winning police scheme for young drivers.
Since it began in 2001, 'WiseDrive – Drive for Life' has seen more than 12,000 students visit the Aykley Heads site in Durham to learn about a range of road safety issues.
The project was launched after research showed those aged 17-25 were involved in 40 per cent of all road collisions, even though they comprised just one in ten of all licence-holders.
Run by Durham Constabulary and the Durham Agency Against Crime, it has been recognised with a number of national accolades including a Prince Michael of Kent international road safety award.
Those taking part are year eleven students, aged 15 or 16 who can therefore apply for a driving licence within a year to 18 months.
Last year fears were expressed for the event's future, as organisers were finding it increasingly difficult to secure funding in the challenging financial climate.
But WiseDrive is now back on the road, after it was agreed to use money paid by motorists attending speed awareness workshops to help meet the various costs involved.
The workshops are offered as an alternative to prosecution for certain offences, and are run as part of the National Driver Offender Retraining Schemes (NDORS).
And a sum of £10,000 has been set aside for WiseDrive, which runs this year from today until next Thursday, 27 September.
"Part of the proceeds from the NDORS speed awareness courses in Durham comes back to the force to use for road safety measures and casualty reduction," said Ros Pluck, traffic management and casualty reduction manager with the joint Cleveland and Durham specialist operations unit.
"It's really good news we are now able to use that money to educate the drivers of tomorrow."
This year's event is the first to be staged since the retirement of PC Dave Nixon, who devised and ran every WiseDrive from 2001 to 2011.
His duties during the fortnight are now being carried out by road policing officers PC Ruth Barrett and PC Sam Stevens.
Each day of the programme involves a mix of practical workshops including driving and brake reaction simulators, a seatbelt sled which 'crashes' at five miles per hour and a demonstration by firefighters of how they deal with serious or fatal crashes.
The students also take turns behind the wheel in cars provided by Birtley-based driving school 'Pass 'n' Go'.