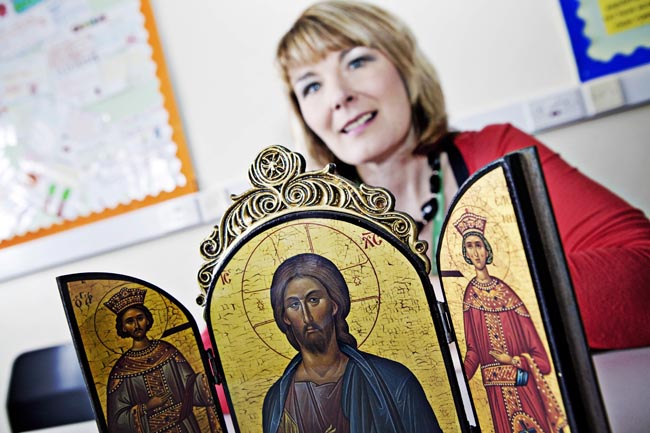 Woodham Academy RE department were delighted to welcome two sets of visitors last week.
Mrs. Aliya Abassi spent a very productive time discussing Muslim beliefs on death and the afterlife with a Year 11 exam class.
The students were fascinated by what she had to say and all of them felt they had expanded their knowledge.
Mrs. Abassi was equally impressed with the students, describing their questioning as being "of a very high standard" and their conduct as "a credit to the school".
We were also very pleased to welcome Doug and Rachel Dickson who participated in a Year 8 lesson as "expert witnesses" who could be questioned by students on the importance to Christians of being part of a church community.
Doug and Rachel are familiar visitors as representatives of the Gideon Society; it was a pleasure to see them answering students' questions about church.