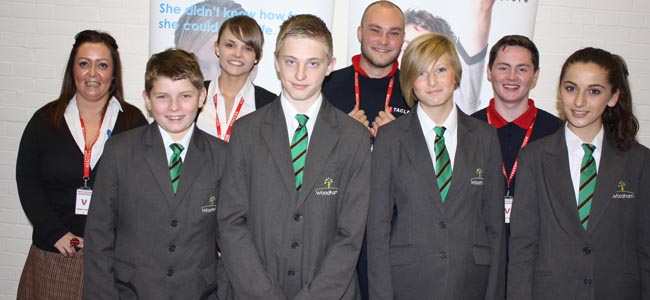 This week's stage of the Apprenticeship Awareness Competition saw guest speakers from the National Apprenticeship Service and South West Durham Training Ltd visit Woodham Academy.
The aim of the session was for students to find out about apprenticeship types, the typical day of an apprentice including the time spent with the company and the training provider per week, work load and the entry qualifications required.
Students will be using this information over the next four weeks to create a presentation for Year 10 and Year 11 students who wish to follow an apprenticeship route when they leave Woodham Academy.  The presentations will be judged by a panel of experts and a prize awarded.
Emma Sandford and Keavy Gales, both students at Woodham Academy, said: "The talks this morning have made us think about possibly following an apprenticeship route now that we are more aware of the opportunities open to us."