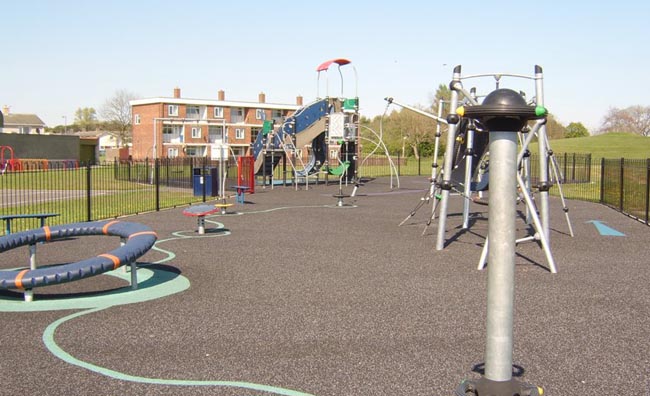 Children's outdoor play areas across County Durham could be declared smoke-free zones if members of the public back the proposal.
Members of Durham County Council's Cabinet are being asked to give the go-ahead for a six-month consultation on plans for a voluntary code banning people from smoking at outdoor play areas.
The idea has been put forward by the County Durham Tobacco Control Alliance, which includes Durham County Council.
The alliance believes by reducing children's exposure to smoking and making it less socially acceptable, children are less likely to take up the habit themselves.
Cllr Lucy Hovvels, Durham County Council's Cabinet member for safer and healthier communities, said: "More than 80,000 people die from smoking related diseases every year in England.
"We want to prevent as many of those deaths as possible, not just by encouraging people to stop smoking, but by deterring them from taking up the habit in the first place.
"We know from research that young people are most at risk of becoming smokers if they grow up in communities where smoking is the norm.
"Making our play areas and play parks smoke-free is one of the ways in which we could change that social norm and hopefully prevent young people from taking up smoking."
If a consultation goes ahead and members of the public are in support of the idea, 178 play areas owned by the county council would be declared smoke-free.
The owners of the remaining 129 play areas would be asked to sign up to the voluntary code, placing posters and stickers at play areas advising people not to smoke.
Cabinet meets at The Witham, in Barnard Castle on Wednesday, 11th June.