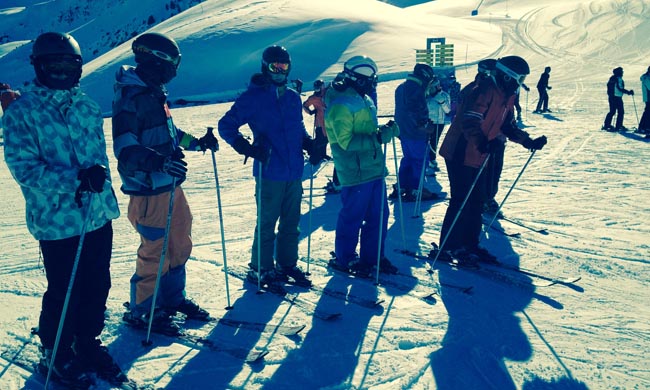 A group of Aycliffe students enjoyed a snowsports trip in Italy.
Students from Woodham Academy have recently returned from their annual trip to the Aosta Valley.
The party was based in the scenic resort of Pila, where beneath the towering peaks of the Matterhorn and Mont Blanc they experienced the exhilaration of developing their skills in skiing or snowboarding.
The resort of Pila provides tremendous challenge for students of all abilities.  Wide blue runs provide a great environment for the beginners to hone their skills, whilst the ever increasing number of steep, narrow black runs as well as the infamous 'wall' provides a real test for the intermediate and advanced.
Away from the mountain, as part of the après ski programme, amongst other activities, students experienced eating at a traditional Italian pizza restaurant as well as visiting the impressive Roman ruins that date back to 25BC.  Only Rome has more Roman ruins than the medieval town of Aosta.