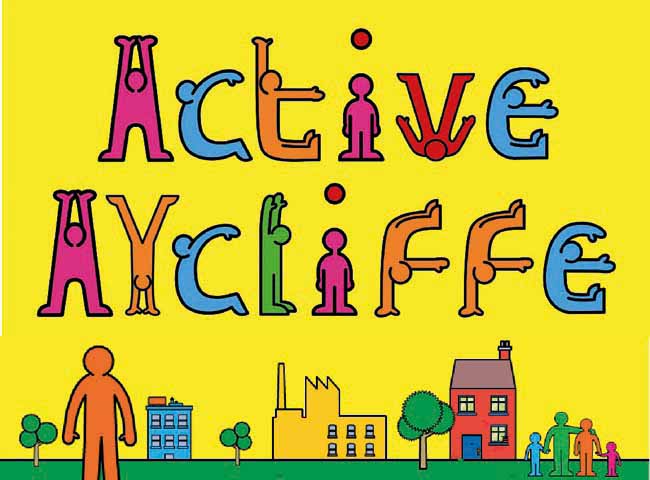 A new initiative to get young people and families involved in local activities will be showcased in a new marquee at this year's Great Aycliffe Show.
The Pioneering Care Partnership (PCP) through the Sedgefield Health Network is involved in a new initiative involving organisations such as Great Aycliffe and Middridge Partnership (GAMP), Durham County Council's Sport and Physical Activity Team and local sports' clubs who have got together to run events and raise the profile of what's going on in Aycliffe.
The aim of 'Active Aycliffe' is to enable children, families and young people become fitter and healthier by participating in activities to improve their lifestyles.
To promote and encourage this initiative there will be an 'Active Aycliffe' partnership marquee at the Great Aycliffe Show on 25/26 August at Oakleaf Sports Complex, which will showcase the activities of local organisations such as the PCP, Lifestyle Fitness, Livin and Woodham Community College as well as clubs and associations who will be demonstrating their sports and activities.
Jane Hartley, PCP Chief Executive, said: "We want people to visit our 'Active Aycliffe' tent at the show to discover the huge variety of local activities and services that people can access on their own doorstep.
"There will be tasters from sports clubs and activities such as cycling, skate track & health MOT's.
"There will be lots of things for all the family to see and do. We want people to have fun, try something new and celebrate what Aycliffe has to offer."
If you represent a local organisation/group that fits in with the Active Aycliffe aims above and would like to provide a demonstration or book a stall please contact Kirsty Hill, Marketing and Arts Co-ordinator at the Pioneering Care Partnership on email: [email protected] tel: 01325 327430.
Stalls will be allocated on a first come first served basis. Priority will be given to activities being delivered in Aycliffe that fit with the above Active Aycliffe Aims.
For further information on the PCP pop into the Pioneering Care Centre, Carers Way, Newton Aycliffe DL5 4SF, call 01325 321234, email [email protected] or visit www.pcp.uk.net