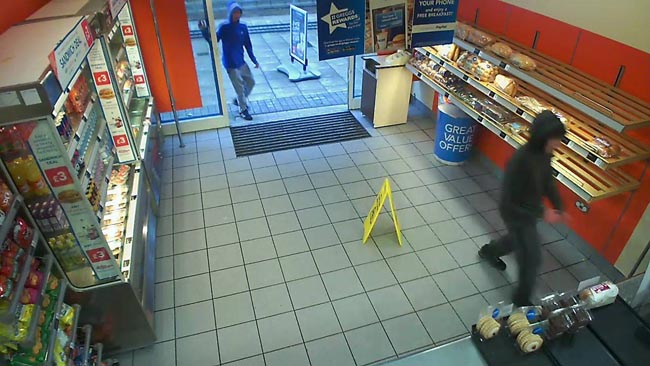 Two young thieves are suspected of stealing a charity bucket from a town centre shop in Newton Aycliffe.
Police have released the above CCTV image, saying the youths entered the Greggs store in Beveridge Way last Saturday afternoon (24th May).
"The male in all dark clothing has then stolen the charity bucket from behind the counter," said a statement.
"It is unclear how much money was in the bucket, but this is money going that would have been going to a good cause in the local area."
Anyone with any information on who either of these youths are is asked to call the Newton Aycliffe Neighbourhood Policing Team on 101.