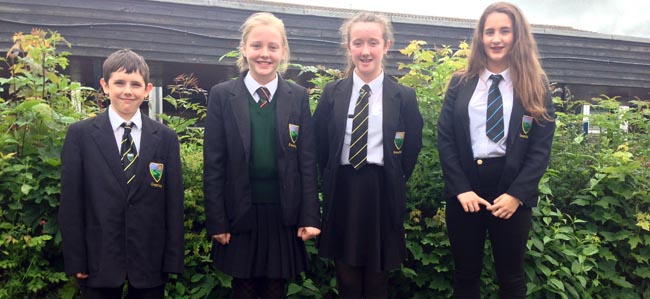 Greenfield Community College students had lots to celebrate last week!
Alongside the school receiving an SSAT award and Greenfield's STEM group an award, students in Year 7 and Year 10 excelled in their end of year exams.
Both year groups sat exams in each of their subjects over one busy week, and exceptional performances, demonstrated the dedication, positive attitude and hard work of Greenfield students.
Each student has worked hard this year to achieve great results. Particular highlights in Year 7 have been Rosie Elvidge, Bradley Grant and Adra Natrass, who have shown outstanding progress in most subject areas. After their first year at Greenfield, the school is delighted that they are making good progress.
"We have every confidence that they will continue to make strong progress as they move up the school," said the school.
"In Year 10, a big congratulations goes to Georgia Heads, who has achieved outstanding progress in all core subjects."
Georgia's tutor Mrs Dixon added: "I am so proud of Georgia, she works tremendously hard and never gives up. She is a credit to Greenfield."